GOLD New Issue: Citizens of the world
07:34 - 17 March 2023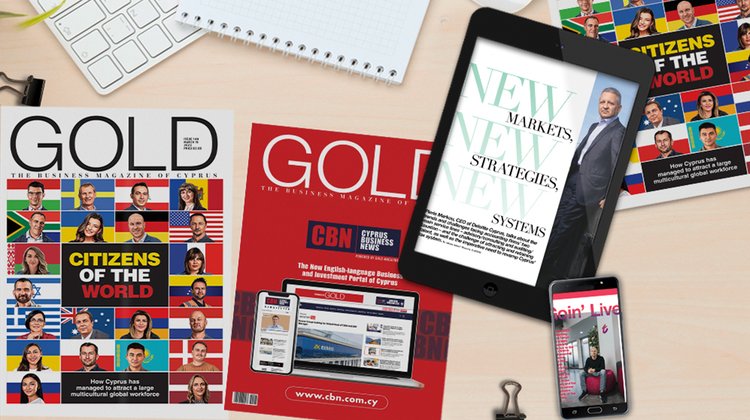 The March issue of GOLD presents how Cyprus has managed to attract a large multicultural global workforce, in an era when diversity is becoming a strategic issue for multinational companies across the world. More than 20 professionals from different companies in a variety of sectors, share their personal experiences of working in the multicultural corporate environment of Cyprus and tasting our Mediterranean island life.
In addition to this and all GOLD's regular features, this issue also includes exclusive interviews with Pieris Markou, CEO of Deloitte Cyprus, who talks about the trends and challenges facing accounting firms and the need to revamp Cyprus' tax system, Alexander Eshchenko, Cyprus site manager and Director of Product at TangoMe, discusses the rise, fall and re-rise of the company and the reasons behind the explosive popularity of live streaming and Lysa Morrison of the Shining Light Academy talks about her own bumpy road to success and explains how she now uses her many skills and experiences to help others shine.
All this and more in Issue 144 of GOLD magazine, out on Sunday, March 19.