UN Spokesman: New Cyprus leadership "an opportune moment" for DiCarlo's visit
14:13 - 16 March 2023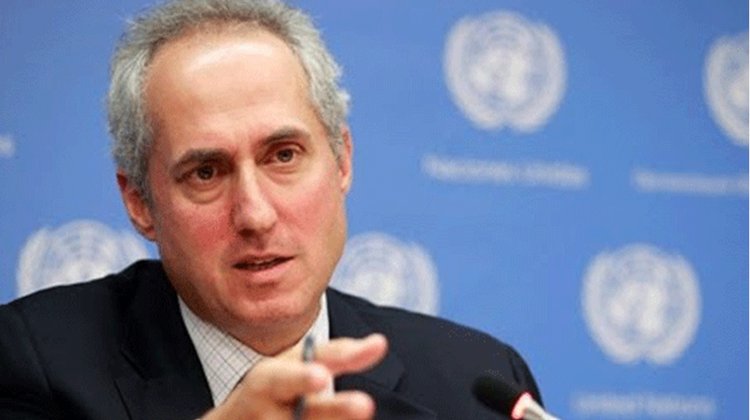 The election of a new leadership in Cyprus served as a fitting moment for the Under-Secretary-General for Political and Peacebuilding Affairs, Rosemary di Carlo's visit to Cyprus, UN Secretary-General Spokesperson Stephane Dujarric said on Thursday.
He told Wednesday's press briefing that DiCarlo "met Greek Cypriot leader Nikos Christodoulides and Turkish Cypriot leader Ersin Tatar. During those detailed discussions she reiterated the UN's continued commitment to peace on the island".
Di Carlo, he added, "is continuing her visit with meetings with civil society, including women and youth groups".
Asked if she intends to visit Turkey, Greece or London - the guarantor powers - after she completes her visit in Cyprus, Dujarric said the only travel he is aware of is to Cyprus and back.
Asked if there was a particular window of opportunity or if things were looking more hopeful with the diplomacy for DiCarlo's visit, the UNSG's Spokesperson said "there is new leadership on the Greek Cypriot side. So, this was an opportune moment to go".