Cyprus President and Finance Minister in contact with CBC Governor over Credit Suisse developments
13:22 - 16 March 2023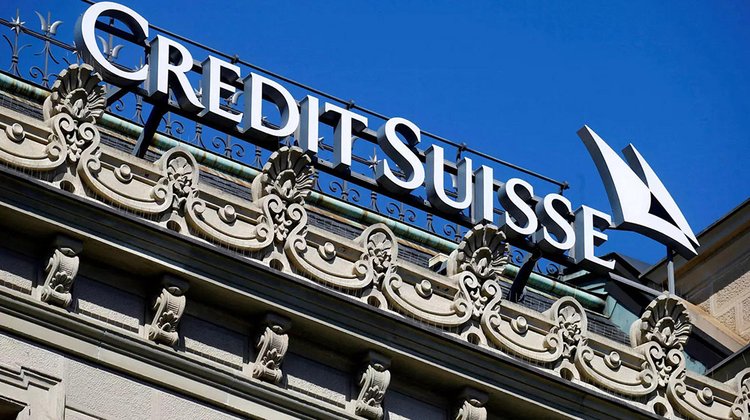 President of Cyprus, Nikos Christodoulides, and Finance Minister, Makis Keravnos, are in contact with the Governor of the Central Bank of Cyprus (CBC) Constantinos Herodotou, who is currently in Frankfurt to attend the ECB Governing Council meeting, over Credit Suisse developments, the Cyprus News Agency (CNA) has reported.
According to the same information, Herodotou has conveyed to the President and the Finance Minister the message that he is in contact with banks in Cyprus, who assure him that they are not exposed to Switzerland's second-largest bank.
Moreover, CNA has learned that during a meeting in Nicosia, on Thursday morning, under the President of Cyprus, with the participation of the Ministers of Interior, Finance and Labour, President Christodoulides was informed about current developments and there was exchange of views.
The President also gave instructions about the issue of the Cost-of-Living Adjustment (COLA) and about consolidation issues in buildings used to house refugees from 1974. Concerning the latter, the Minister of Interior presented a plan he is preparing, in order to find a solution to the issue.
President Christodoulides also gave instructions about issues concerning bondholders who claim to have been duped into investing high-yield bonds in the island's major banks, as well as depositors who lost their savings as a result of the 'haircut' during the financial crisis that hit Cyprus in 2013.
Moreover, the issue of unemployment benefits for bank employees who chose a voluntary exit plan was also discussed, with the government preparing to submit a draft bill.
Finally, President Christodoulides met with Mario Nava, the Director-General at the European Commission's DG for Structural Reform Support.
(Source: CNA)