Leptos Group at MIPIM 2023, one of the world's largest real estate exhibitions
12:44 - 16 March 2023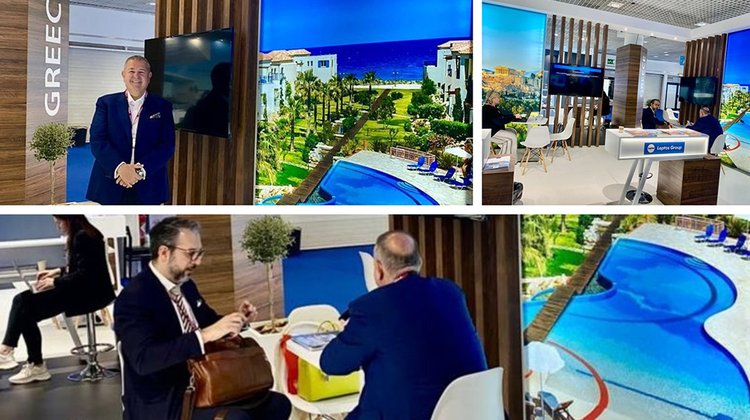 Leptos Group is participating in MIPIM 2023, an important international Real Estate event, taking place in Cannes, from 14 – 17 March.
The company's co-president Pantelis Leptos is on site to tell interested visitors about its world-class property developments in Greece and Cyprus
Speaking to InBusinessNews, Leptos, noted the importance of MIPIM, characterising as regrettable the fact that Cyprus as a country was not officially participating.
"It's a large global exhibition that takes place every year in Cannes and deals with all sectors surrounding real estate. Essentially, the delegates are given the opportunity to see what is happening around the world, since there are stands from all countries", he explained.
Leptos pointed out that the Leptos Group of Companies takes part in the exhibition every year, to underline at the same time that there is no Cyprus stand and suggested the state should have made the specific investment so that the country was officially represented, as it is at other exhibitions concerning other sectors.
"This year Greece was here again with a big stand, Invest in Greece. Cyprus, unfortunately, is not present this year either. It is sad that a country like Cyprus, where real estate makes up 16% of GDP, is not present at such an event", he noted.
MIPIM, the world's largest global real estate event, is looking forward to welcoming key international investors in Cannes. MIPIM continues to be the major international event for industry professionals from around the world to establish valuable connections and nurture partnerships that can lead to new investment opportunities. More than 23,000 people are anticipated to attend Cannes for MIPIM 2023, with delegates from more than 90 nations and 2,400 exhibiting businesses. As MIPIM remains the key global event to source capital for real estate's core and emerging asset classes, investors are in the DNA of the show, comprising a quarter of attendees, its organisers note.