STIHL Cyprus: Nicosia branch inaugurated
16:23 - 15 March 2023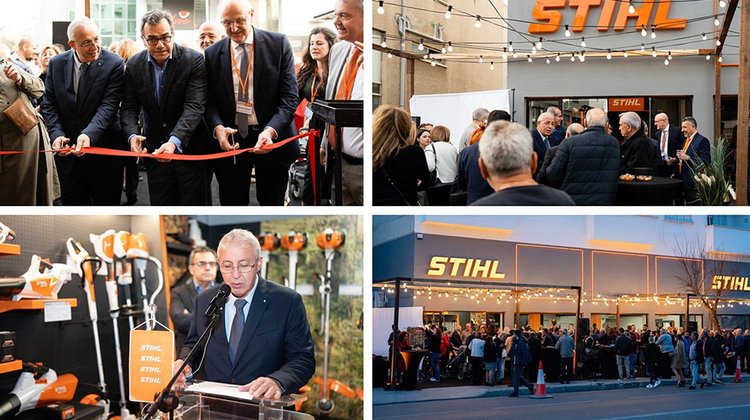 The opening ceremony of a STIHL Cyprus branch in Nicosia recently took place in the presence of top company officials, dignitaries, and other special guests.
STIHL's Vice President of Global Sales Joachim Burandt, Managing Director of STIHL Greece & Cyprus Elias Ravanis, Agriculture Minister Petros Xenophontos, Nicosia Mayor Constantinos Giorkadjis and director of the new branch Yiannakis Constantinou were on site for the ribbon cutting and to give addresses.
Among the other dignitaries present were Deputy Head of Mission of the German Embassy Dirk Roland Haupt, ​​ MP Alekos Tryfonides, and the Director of the Forestry Department Charalambos Alexandrou as well as a number of STIHL representatives from all over Cyprus and associates and friends of the company.
The opening ceremony was followed by a cocktail party.
STIHL, one of the largest manufacturers of chainsaws and machinery for forestry and greenery care in the world, is upgrading and strengthening its presence in the Cypriot market with the aim of the best possible representation of its products through certified STIHL dealers throughout the country, according to a relevant announcement.