UK's Europe Minister repeats support for bi-zonal, bi-communal federation
09:25 - 15 March 2023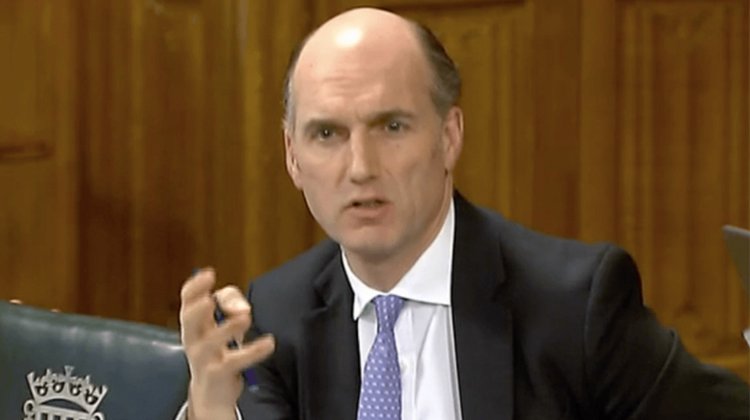 The UK's Minister for Europe at the Foreign Office, Leo Docherty, has reiterated the British Government's support for Cyprus solution based on a bi-zonal, bi-communal federation.
He was responding to a question by Theresa Villiers MP during a Foreign Office questions session in the House of Commons on Tuesday afternoon.
The pro-Cypriot Conservative north London MP noted in her question that "there are some striking parallels between the 2022 invasion of Ukraine by Russia and the 1974 invasion of Cyprus by Turkey", as they both involved "aggressive incursions into the sovereign territory of another country".
She then asked whether the Foreign Secretary would call on Turkey "to remove its troops from Cyprus and enable Cypriots to determine their own future."
In his response Docherty said that the UK led the international response to Turkish actions in 1974 including through drafting the UN Security Council Resolution 353, which called for the immediate withdrawal of Turkish troops.
"Of course, the best way to address the situation in Cyprus is through a just and lasting settlement, in line with UN parameters, based on the model of a bi-zonal, bi-communal federation," added the minister.
He concluded by assuring that the UK would continue "to actively engage in pursuit of this".
(Source: CNA)