Free electric vehicle charging on two Nicosia streets
14:04 - 14 March 2023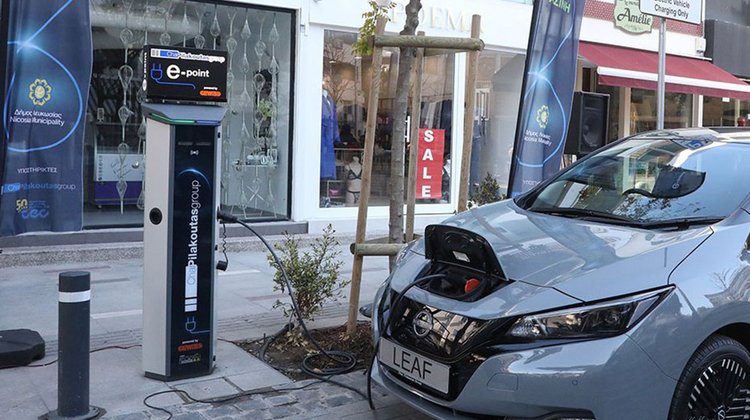 The Municipality of Nicosia's e-Point electric vehicle charging points at Stasandrou and Zena Kanther streets are now operational and providing free charging for one year.
The Municipality of Nicosia is the first municipality to introduce charging facilities of this kind, supporting a Pilakoutas Group and Troodos Electric Cables Ltd initiative to provide charging points for electric vehicles.
The Pilakoutas Group, in collaboration with Troodos Electric Cables Ltd, undertook the provision of the free supply and installation of the two double electric chargers on the two streets, while the Municipality of Nicosia prepared the infrastructure for their installation.
In an announcement, the Municipality of Nicosia said it was committed to creating a more humane centre of the capital. "Our aim is to minimise the city's ecological footprint by reducing pollution from cars and facilitating access to other environmentally friendly forms of transport. Electric cars are a step in this direction, with the main benefit always being air quality," said Nicosia Mayor Constantinos Yiorkadjis.
Very soon, in fact, two more electric chargers will be put into operation in the municipal parking lots in the D'Avila Moat and in the Tripoli Bastion (by Solomos Square) in collaboration with the two companies, the Municipality has also revealed.