Richard Melton: Cyprus is an environment in which any business can thrive
07:30 - 13 March 2023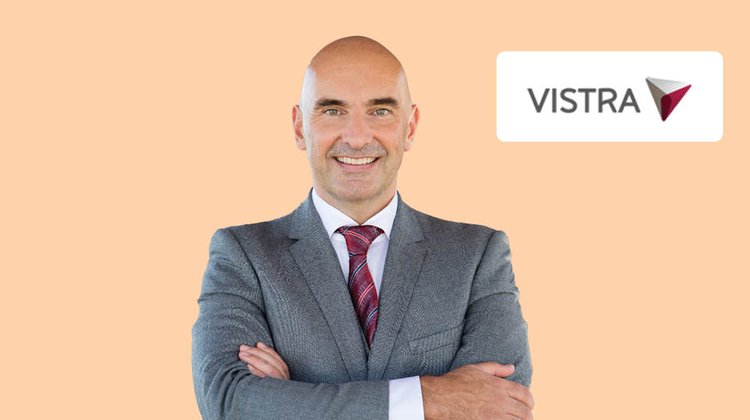 Richard Melton, the Executive Director of Vistra (Cyprus) Ltd suggests the island has many qualities that are attractive to internationally focused companies and entrepreneurs while sharing some of the fund administrator and corporate service provider's plans for further diversification.
Can you tell us more about your company, when you were established in Cyprus and how many offices/ members of staff you currently have?
Our office was established in 2006 and was acquired by Vistra in 2008. We currently employ thirty-five people.
What do you believe sets your company apart from its competition?
Vistra is a leading fund administrator and corporate service provider worldwide, working with clients who make a difference. Our office is proud to be part of that story.
Working as One Vistra, with 5000+ colleagues in 46+ jurisdictions, we tie everything together for clients who are seeking a local service with an international mindset.
How has your experience of doing business in Cyprus been and would you recommend it to other foreign interest companies looking to relocate?
We believe Cyprus has many qualities which are attractive for internationally focused businesses and entrepreneurs. It is an environment in which any business can thrive. It also provides a secure and stable work-life balance, meaning it can easily attract talent.
What is your view of your sector (locally and on a global level) both as it is today and its potential for growth?
With increased complexity in tax, regulatory compliance and reporting worldwide, clients increasingly look for a partner which can meet their needs with unrivalled expertise and efficiency, often with the support of bespoke technology. Only a few global players are able to offer such a combination, and this is where Vistra see the potential for growth going forward.
Where do you see your company in five years? Are there any immediate plans for your company you can reveal, for example new products, services, plans for expansion?
We continue to do what we do best: establish and manage corporate entities; however, always seeking to best utilise our globalised and technological capabilities, we have sought to diversify into other services such as the provision of local and international payroll, corporate governance support and fund administration.
How much focus do you put on CSR and being part of the local community?
Our office is very much focused on CSR.
In 2022, we were active sponsors of the One Dream One Wish Association, helping to organise their October charity event which raised substantial amounts for cancer-afflicted children. Our support for this cause will continue in 2023, with another event planned in November.
Similarly, our team regularly participates in local marathons and team sporting events, as well as in emergency fund raising efforts for those in need during times of crisis.