Pavlos Loizou: We anticipate the establishment of a two-tier market in the coming years
10:08 - 10 March 2023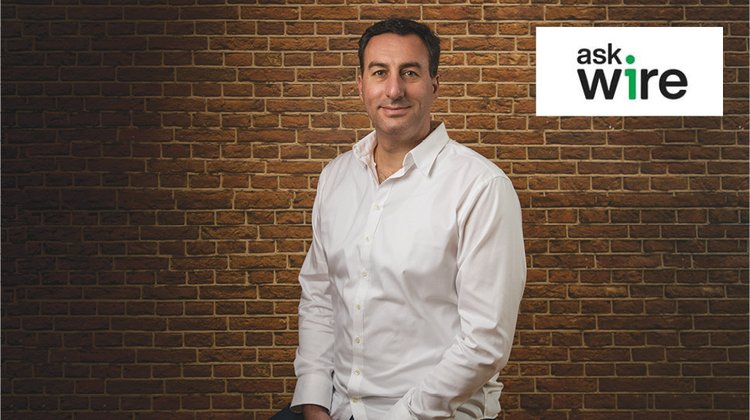 While Pavlos Loizou, CEO of Ask Wire, does not deny the impact of economic and geopolitical turbulence, he refuses to let it define the Cyprus real estate market.
How would you describe the investment outlook for Cypriot real estate in 2023?
International capital markets remain turbulent due to the war in Ukraine, the rise in interest rates and the overall economic slowdown, with a corresponding negative impact on real estate markets in the USA and northern Europe. However, regarding the local housing market, we do not expect a significant correction during 2023, as the economy remains strong and demand for housing is still relatively high due to the inflow of overseas white-collar workers (mainly in Limassol, and to a lesser extent Paphos and Larnaca). In fact, the conditions of low supply and strong demand mean that it is unlikely that home prices will drop significantly in the near future. However, the potential for a slower pace of home price growth and declining sales during 2023 could make it easier for would-be buyers to access affordable housing.
We are less positive on commercial real estate, since the range of alternative investment opportunities has increased significantly over the past year. That, combined with rising interest rates, is likely to cause repricing over the short to medium term particularly on smaller units and dated properties.
The pandemic and geopolitics have created a challenging environment for investors everywhere. Why should someone invest in real estate in Cyprus?
Indeed, the war in Ukraine, the EU's quick transition away from Russia as its primary energy supplier, and the rise in interest rates are causing a significant repricing of risk across asset classes, particularly those that are highly leveraged (such as real estate). This repricing will continue in 2023, especially as other investment opportunities such as bonds, which are also simpler, become more attractive. For example, the yield on the 10-year bond of the Cyprus government is currently 4.2% and banks across Greece and Cyprus are issuing preferred and Tier 2 bonds offering 7.0-10.0% coupons. Having said that, a market with "sticky supply" and high demand always presents opportunities. Also, the main drivers of growth in the local real estate market (population growth, inbound investment from overseas and the fact that it takes 2-4 years to add meaningful levels of stock) will become even stronger in 2023 as companies continue to transfer and attract staff to Cyprus and some development projects are postponed.
What trends do you expect to dominate the market over the next decade?
We anticipate the establishment of a two-tier market in the coming years, as is already the case in Limassol and Paphos, where certain properties are only built for and targeted at foreign companies and individuals. The main question here is whether these buyers will continue to call Cyprus their "home" for these prices to be sustainable over the medium term. The likely answer is yes, as the local business environment and political stability (given what is happening in the region) and the "work from anywhere" trend are playing in Cyprus' favour. Local demand is likely to progressively decrease, in line with a contracting population (Cyprus has one of the lowest birth rates in the world), and be mainly for smaller residential units (apartments predominantly) with amenities/services, e.g. gym, concierge, etc. EU regulations will mean that Cyprus' aging residential stock will need to be upgraded from an efficiency perspective. Thus, we expect considerable grants/ loans/etc. being made available to improve insulation, replace electric units, etc., with energy efficiency becoming an important factor affecting pricing going forward.
How can the sector respond to the challenge of environmental sustainability while remaining profitable?
Demand for sustainable buildings has been increasing in recent years as more and more people become aware of the environmental impact of buildings. Taking natural disasters and climate change into account is a relatively new concept for the real estate sector in Cyprus. However, developers, constructors, buyers, insurance companies and banks have started to place greater emphasis on such factors. Ask Wire leverages technology and applies data analysis models reflecting the risk of natural disasters and the effects of climate change, and then applies them to all properties on the island. The research is based on data collected by the competent government authorities and, when this is not available, the company proceeds with its own research in collaboration with institutions such as the Cyprus University of Technology and the CYENS Centre of Excellence. The aim is to provide accurate information that will mitigate the risk for insurance companies and banks and assist in the creation of properly priced products. For example, the insurance premium should be higher for properties located in high-risk areas and lower for properties in locations that do not face the risk of flooding, fire and earthquakes. Since all stakeholders in the sector take sustainability criteria into account before taking a decision to buy, insure or lend to a real estate project, development companies need to find the right ways to adapt to this new trend from the demand side.
If a long-term investor, looking for returns with a 10-year+ outlook and willing to invest €1 million in real estate in Cyprus, were to appoint you as his/her investment consultant, how would you advise him/her to structure the portfolio?
In terms of real estate investment, €1 million is a relatively small amount. If someone tried to break it up and invest in multiple projects, management costs would skyrocket and returns would be minimized. My professional advice would be to buy a small residential building with four or five apartments for rental purposes, either in Nicosia or Limassol, ideally close to universities. In this way, they would have complete control over the property, a monthly income from rentals stemming from four to five different sources, and the option to sell one or more of the units if they needed cash. Also, there is control over the asset, risk apportionment across the tenants, and some liquidity by being able to sell off 'part' of the asset (e.g. one apartment) if needed, rather than the property as a whole. Alternatively, I would advise him/her to invest in residential holiday units in Protaras for short-term holidays to locals and foreigners. I wouldn't advise someone with this specific investment profile to put money into office or other commercial buildings, even though there is current demand for these from international companies. To achieve diversification and have liquidity, I believe that the best way for a retail investor to invest in real estate is through specialised Real Estate Investment Trusts (REITs) or Exchange Traded Funds (ETFs).
(This interview first appeared in the February 2023 issue of GOLD magazine. Click here to view it.)