Yiannis Misirlis: Sustainability will clearly be crucial for real estate in coming years
07:25 - 10 March 2023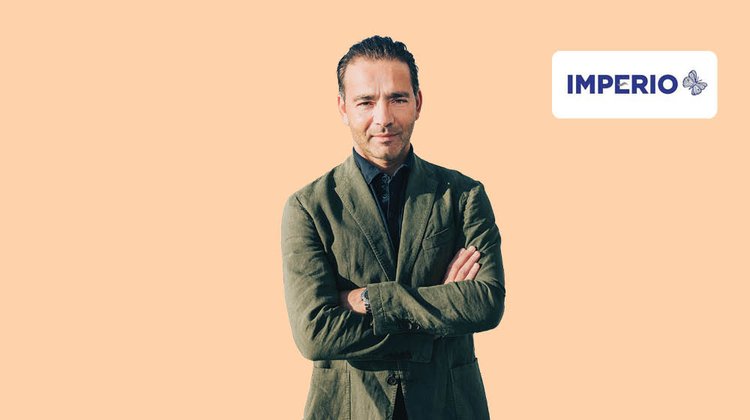 Yiannis Misirlis, Founding Director of Imperio Group, is optimistic about prospects for the Cyprus real estate market, especially when viewing the future through the eyes of environmentally aware millennial purchasers and investors.
How would you describe the investment outlook for Cypriot real estate in 2023?
2023 is expected to be a difficult year with a handful of challenges, mainly due to external factors, such as increasing energy and construction material prices, rising interest rates, etc. These factors affect the real estate sector in both Cyprus and abroad, while they are sustained due to the protracted war in Ukraine. However, Cyprus' real estate sector proved to be resilient in 2022 despite the challenges, allowing us to be optimistic for 2023. The Central Bank of Cyprus predicts that inflationary pressures will ease, with inflation estimated to reach 3.9% and 2.1% in 2023 and 2024 respectively. On a similar note, the Ministry of Finance predicts that the country's growth and inflation rates will both reach 3%. In light of this, we are hopeful that real estate companies will rise to the challenge in 2023, successfully adapting to the new trends and preferences of potential buyers.
The pandemic and geopolitics have created a challenging environment for investors everywhere. Why should someone invest in real estate in Cyprus?
Real estate has historically been a haven for investors, even during periods of high inflationary pressures, as it is considered a low-risk investment. Despite last year's serious challenges, the real estate sector has proven to be resilient, especially during the pandemic, when we managed to attract new markets and reduce our dependence on the Russian market. Besides, the figures of the Department of Lands and Surveys clearly demonstrate the industry's resilience. To be more specific, in 2022, there were 18,402 real estate sales worth a total of €3.8 billion – a great performance, comparable to 2018 and 2017. I am convinced that foreign interest in the Cypriot real estate market will continue in 2023. The island is a very attractive destination for foreign investors, as Cyprus offers security and high quality, while serving as a good alternative for people from countries where real estate costs have skyrocketed. Regarding the locals' concerns over the challenges affecting the industry, it must be clarified that healthy economies have all the necessary mechanisms in place to overcome these challenges, which also lead to new opportunities. All we need to handle these situations is level-headedness, flexibility and optimism, as well as the ability to adapt to current market trends.
What trends do you expect to dominate the market over the next decade?
Sustainability will clearly be crucial for the real estate sector in the coming years. Climate change and the energy crisis will force us into a complete transition to green development projects, at a time when land development companies are introducing more and more ESG criteria to their strategic planning. Due to the volatility of energy prices and tightening European regulations on energy efficiency, low-energy buildings are becoming increasingly attractive, while we should consider that Millennials – the target market that will determine demand in the coming years – are more environmentally conscious and consider sustainability, energy efficiency and quality of life as the main factors influencing their purchasing decisions. With this in mind, in the coming years we expect to see the construction of sustainable residences and office spaces that ensure a high standard of living.
How can the sector respond to the challenge of environmental sustainability while remaining profitable?
It is true that the adoption of green policies today is driving construction costs higher. However, it should be considered as a given that the long-term benefits of such developments are much greater than the initial cost. At the same time, developing and retaining sustainable properties improves an investor's reputation and can offer financial benefits, such as EU funding that aims to boost the sector's sustainability. Conversely, any failure to adopt green and sustainable solutions exposes future properties to serious risks, affecting their viability. Besides, green financing will be a game changer for sustainability. The Central Bank and the country's commercial banks will have to pay attention to the needs of the modern era and make eco loans widely available to the market.
If a long-term investor, looking for returns with a 10-year+ outlook and willing to invest €1 million in real estate in Cyprus, were to appoint you as his/her investment consultant, how would you advise him/her to structure the portfolio?
Cyprus' limited supply of in-demand properties, such as apartments, creates a broad spectrum of investment opportunities. Developing apartment buildings in popular areas, with the aim of putting them up for rent or sale, is a great investment opportunity. Beyond that, the education sector is also very promising, since the limited supply of student accommodation is expected to drive up investments in student housing and apartments. Finally, the relocation of foreign companies to Cyprus will boost the development of new office space in all cities, as it is currently in short supply.
(This interview first appeared in the February 2023 issue of GOLD magazine. Click here to view it.)