Krypto Security (Cyprus): Konstantinos Aristotelous appointed Co-CEO
10:34 - 22 February 2023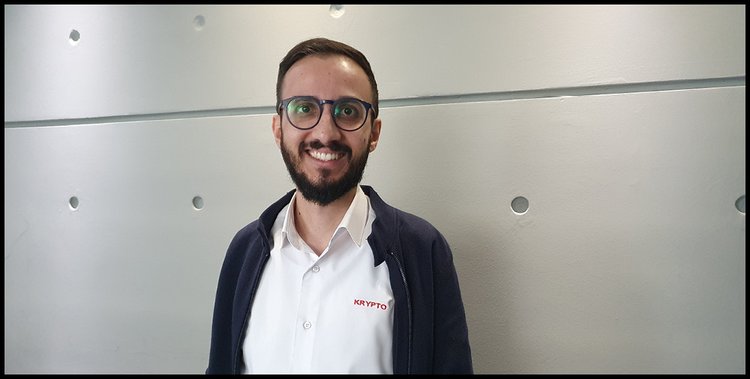 What do you get when you mix passion for sales and operations with deep passion for technology and safety? A brilliant, successful co-CEO that goes by the name of Konstantinos.
A remarkable professional, devoted to introducing innovative solutions that can make people's lives easier and their companies more technologically advanced, Aristotelous has recently been appointed co-CEO of Krypto Security (Cyprus), after serving as the company's Chief Commercial Officer.
His passion for sales became evident in his university years, as he would import products from eBay and sell them either online or to his classmates. "I get excited with every single sale and have this feeling of success every time," says Aristotelous. At the same time, he acquired his Bachelor of Science (BSc) in Computer Science from the University of Nicosia.
Being a strong sales professional, Aristotelous already counts a decade of successful experience in innovation solutions in the areas of IT, ICT, Cloud services, STEM and Robotics. He has worked in different industries, including Information Technology, Telecommunication, Internet Platform and Education.
As a Krypto Innovation Officer, he specialised in IT solutions, assisting businesses to work more efficiently. After joining the company in 2019 and managing the newly-established innovation unit for two years, he was ready to lead the company as the Head of Sales for another year before becoming the company's Chief Commercial Officer. His results in all departments secured his position as the company's co-CEO as of January 2023.
According to Kyrpto Security (Cyprus), "Coming off our strongest year yet, Konstantinos is one of the driving forces behind why we have been as successful as we are today, despite multiple global issues like the coronavirus outbreak and the war in Ukraine, including the headwinds in the industry due to multiple logistics issues".
A strong believer in the power of positive thinking in the workplace, Aristotelous loves Mondays – and sales. In his own words: "The art of sales starts when a person can create needs and simultaneously create buyers."
Apart from being a passionate professional, he is also an adventurous thrill seeker who enjoys windsurfing under the sunny Cyprus sky and horse-riding, and has a passion for motorcycles, though he urges to "Drive safe, Be Safe"!