ASBIS is opening two new B&O flagship stores
09:29 - 09 November 2023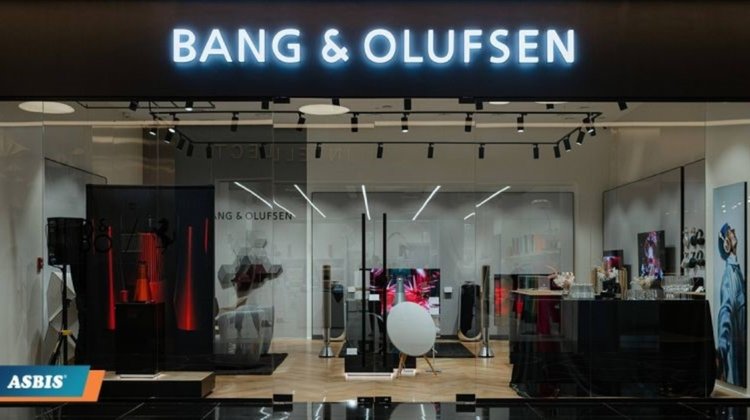 ASBIS has announced the opening of two new flagship stores in collaboration with Bang & Olufsen, a luxury audio brand. The first showroom is situated in the City of Dreams Mediterranean casino resort in Limassol, while the second is located in the Esentai Mall in Almaty, Kazakhstan.
The Bang & Olufsen store in Limassol is a unique destination that provides a premium experience for customers, featuring luxury home audio systems, integrated TVs, multi-room solutions, portable speakers, and headphones. Customers can explore a variety of demo zones that showcase Bang & Olufsen's soul-stirring sound and create an unforgettable audio and design experience. Additionally, the store is the exclusive location in Cyprus that offers limited Bang & Olufsen collections, such as The Ferrari Collection that was launched in 2023.
To commemorate the opening of the Bang & Olufsen showroom in Almaty, ASBIS has prepared a range of cultural activities, including a special performance in collaboration with the A. Kasteyev State Museum of Arts of Kazakhstan and an interactive exhibition that allows visitors to the shopping center to experience the sound of art.
ASBIS and Bang & Olufsen have been collaborating in Central and Eastern Europe and 8 CIS countries since 2020. In October 2023, the agreement was extended to the African region, covering 15 countries, including Kenya, Tanzania, Zimbabwe, Ivory Coast, Mauritius, Nigeria, and South Africa. Currently, ASBIS manages three showrooms that offer Bang & Olufsen products and plans to expand this network in Africa and introduce it to markets in the Caucasus region.
(Source: news.asbis.com)