Petr Valov: Affordable housing can be achieved by encouraging investor interest
Erato Pishiara Gerasimou 09:50 - 08 November 2023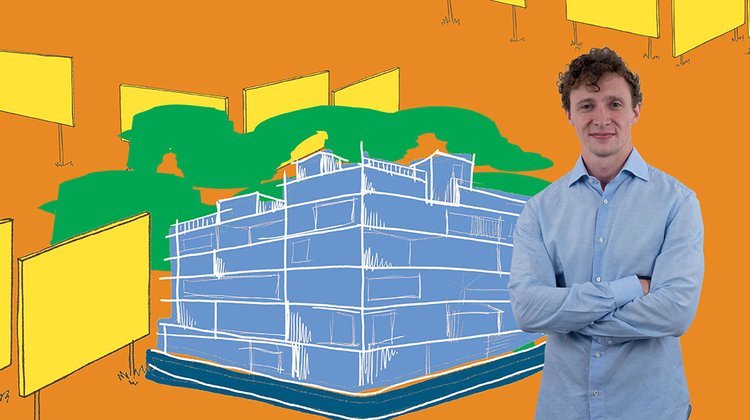 Petr Valov, CEO, of the Limassol-based Exness Group suggests that encouraging investor interest in the housing sector will open the way to more affordable homes.
The Exness Group operates in the financial and technology sector, providing a wide range of financial instruments to customers around the world.
Speaking to InBusinessNews, Valov, highlighted the need to stimulate the market with a few thousand housing units, so that supply meets demand.
As an investor, he pointed out that in order to solve the issue of affordable housing, which has become a big issue in Cyprus, especially in recent years, there should be a framework to attract investors, institutional investors and investment funds, to stimulate this market by increasing supply.
"Indeed, housing affordability has become a big issue in Cyprus the recent years. There is a lack of supply of residential units in both, the selling and the rental market. The market needs to be boosted with several thousands of units in order for the supply to meet the demand," Valov told InBusinessNews, continuing, "Therefore, there should be a framework to attract investors, institutional investors, and investment funds to invest in that market and boost the supply."
As Valov went on to note, "There are many investment opportunities out there at a global level. Some of them with limited risks and some of them with high risks. Obviously, for any investor, the framework should be attractive and provide better financial returns compared to the rest of the options."
"Now for the framework to be attractive, it should include some tax benefits like discounts and exemptions during the development and the operation phases, and maybe some increase in the building density to allow the development of more units," he said.
Valov concluded, "Practically, we should not look to reinvent the wheel. There are plenty of examples of other EU Member States implementing their own housing policies. Those incentives are related to income tax discounts, capital gains exemptions, reduced VAT rates, increased depreciation rates, exemptions from national special taxes, and increased building density."