The CSRD mandate: A strategic advantage in sustainability reporting
Panayiotis Georgiou 08:35 - 08 November 2023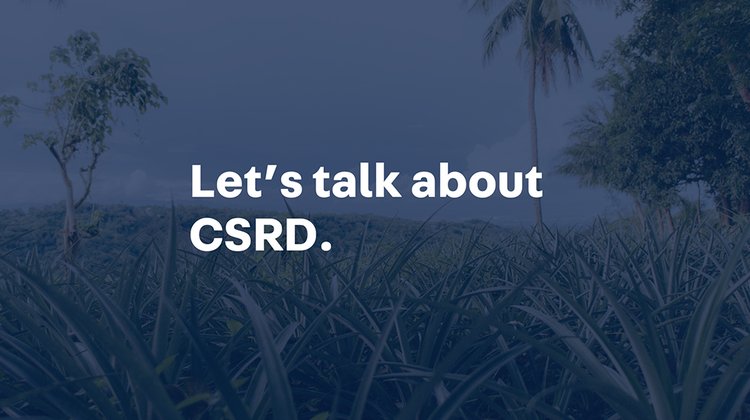 As financial leaders within the technology sector, the conversation around the Corporate Sustainability Reporting Directive (CSRD) is not merely a regulatory update—it's a strategic turning point. Let's dive into this hot topic and explore its various aspects.
The CSRD is not just about compliance; it is about the transformation of corporate reporting to reflect a company's sustainability ethos. The CSRD will roll out its requirements in phases, making sustainability reporting mandatory at different times for various categories of companies.
Under the CSRD, phased reporting requirements begin in 2025 for the 2024 financial year for large companies already reporting under the NFRD. For large companies not previously covered, reporting starts in 2026 based on their 2025 financial year. Listed SMEs, except micro-undertakings, will follow, with reporting in 2027 for the 2026 financial year, though they have an option to delay until the 2028 financial year. Finally, third-country undertakings with significant EU revenue over €150 million and certain subsidiaries or branches will start reporting in 2029 for the 2028 financial year. This staged approach aims to integrate sustainability into the core financial reporting framework, reflecting a company's broader impact on society and the environment.
It compels a broader spectrum of companies to provide disclosures on how sustainability issues influence their operations and, in turn, how their business activities impact environmental and social realms. More specifically, all EU-listed companies and large companies meeting specific financial criteria, including many situated right here in Cyprus. Non-EU companies with significant EU operations also come under this mandate. For Cypriot entities, particularly, readiness starts with the 2024 financial year, marking a crucial period for proactive engagement.
So, what does CSRD require in practical terms? Companies must prepare reports detailing governance structures, strategy interactions with sustainability, management of sustainability impacts, risks and opportunities, and the setting and measuring of sustainability targets. Reporting will transition to an electronic format, and an external auditor will need to assure these disclosures, much like financial statements.
Of course, the adoption of the CSRD is not without its hurdles. Companies must grasp new concepts, determine the directive's scope, integrate sustainability into business strategy, form dedicated cross-functional teams, and build audit-ready reporting processes. For finance professionals, this requires a keen understanding of the directive and an ability to lead the charge in shaping company practices.
But, there is a silver lining: early adopters of CSRD can carve out a competitive edge. Investors increasingly weigh in a company's sustainability strategy alongside its profitability. Thus, companies with robust, transparent, and auditable sustainability reports may find themselves favored in the investment community. They are not just complying; they are demonstrating foresight, responsibility, and a commitment to the future. Furthermore, companies might find themselves with new insights on the non-financial indicators relating to corporate activities which might give new opportunities for cost savings and innovations where sustainability is impacted by the company's activities. Finally, being an early adopter might lead to some influence in the way the directive can play out in the future, which will make the company more agile and future proof to face any challenges that will come with a proper strategic plan to reduce negative impact.
If you are interested in this topic and would like to learn more, we at the TechIsland FinPro Community have created a space where CFOs, VPs of finance, heads of accounting, and treasury professionals in the ICT sector, come together to address daily financial challenges, discuss various topics like this, share experience, learn from the insights of others, and network with others who have the same interests and goals.
Apply for membership for free here.
*The TechIsland FinPro Community is a platform exclusively dedicated to promoting dialogue and knowledge exchange among financial professionals in the tech industry. TechIsland is the largest tech association in Cyprus with over 270 members, with the mission to transform Cyprus into a Tech Hub and a world-class destination for investors, talent and entrepreneurs. For more information please visit: https://thetechisland.org/
Panayiotis Georgiou, Leader of TechIsland FinPro Community and Group Financial Controller at TheSoul Publishing