The Courtyard: Work on the large Nicosia residential development has begun (pics)
08:00 - 08 November 2023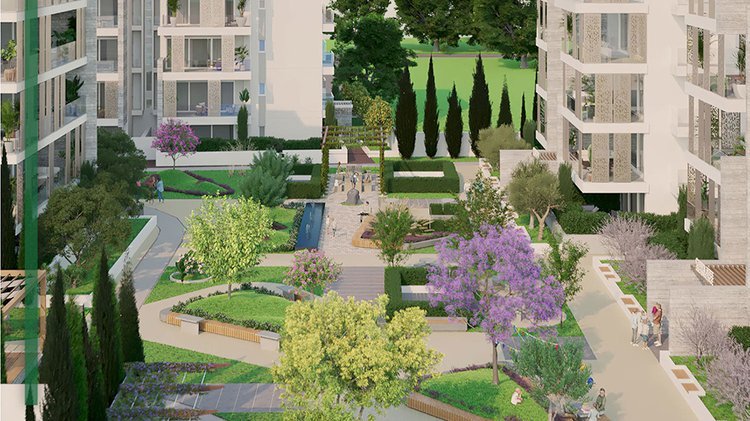 The creation of a unique residential development, which aspires to start a new chapter in Nicosia housing, is underway.
The first details about The Courtyard, a prestigious development that will be created at the entrance to Nicosia, were revealed in early 2021, with approval from the Environment Department coming at the end of the same year.
Construction work has now begun, with the completion of the project anticipated in December 2025.
The development is located on an elevated site with a total area of ​​10,000 m2, in the area of ​​Dasoupolis, one of the most popular areas of Nicosia.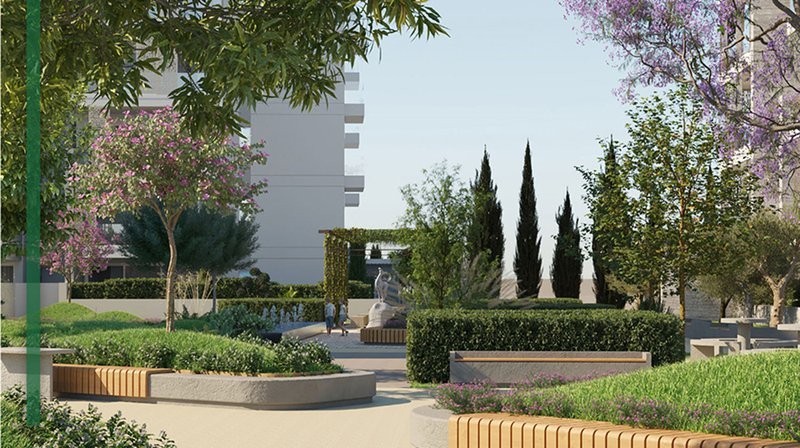 The development block is located within the administrative boundaries of the Municipality of Strovolos, in the district of Nicosia and is the first project by the Green Park Residences company.
Situated in the heart of Dasoupolis, the new residential development is very close to a number of services, schools, hospitals, semi-governmental organisations, and Athalassa National Park.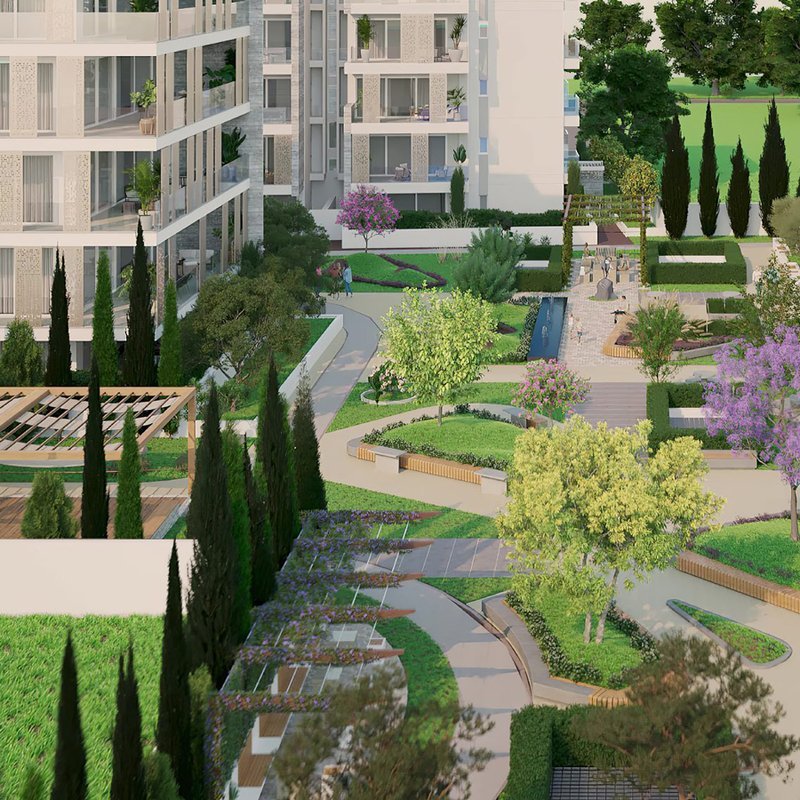 The project includes two-, three- and four-room apartments, as well as five-room penthouses. Interested buyers can customise the apartments based on their preferences or requirements.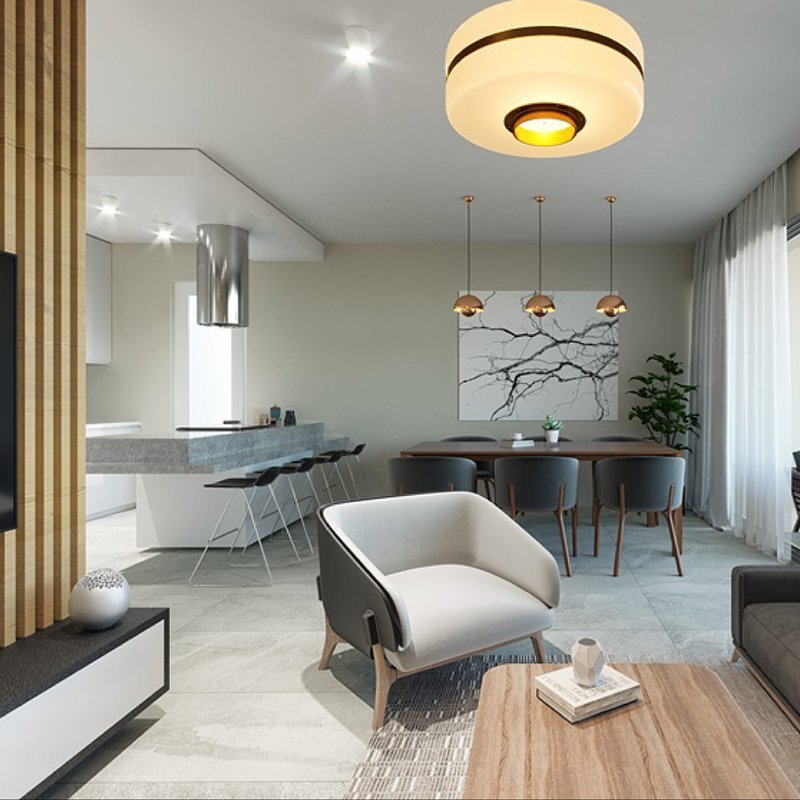 According to Green Park Residences, in the new residential development, nature and tradition are harmoniously combined with modernism and elegance to offer a safe haven, surrounded by peaceful green spaces.
To create the project, the company was influenced by the traditional, welcoming Cypriot courtyard model to create a contemporary counterpart, providing what it describes as an ideal environment for collective and individual well-being.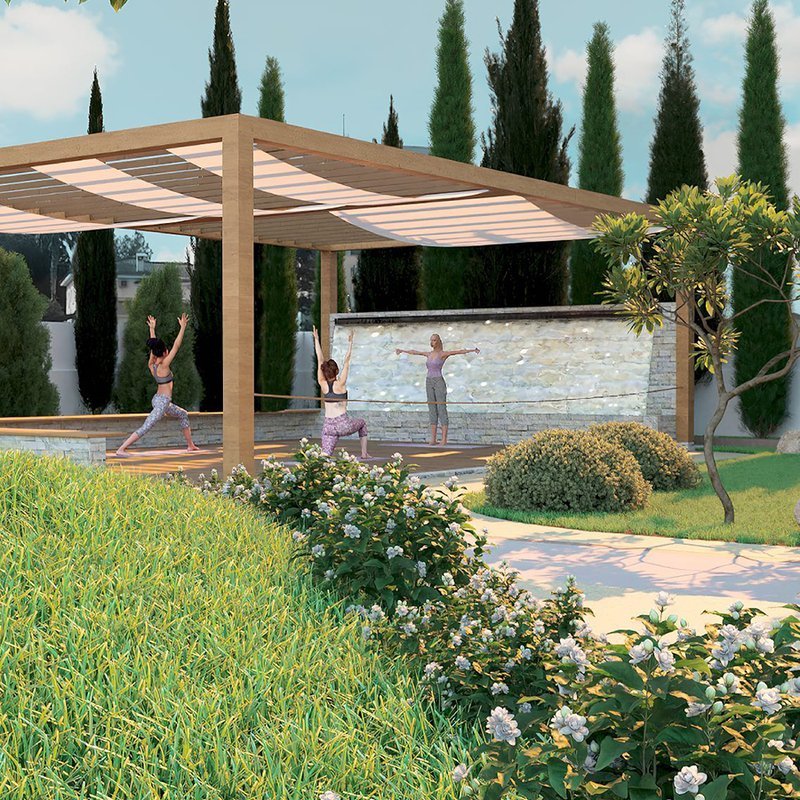 Some of the features that make The Courtyard a special residential project are the following:
Security fencing around the perimetre of the project.
24/7 security guard and many other security features.
The fully underground car park ensures that there will be no vehicles at ground level (ground floor), allowing families to enjoy the vast gardens of around 7,000m2.
Two underground parking spaces for each apartment
Large additional private gardens for ground floor apartments.
Quiet, secluded areas to provide the opportunity to work outdoors in the expansive gardens.
A purpose-built, wooden, covered platform for yoga, exercise, etc.
A large barbecue area for parties.
Indoor running/walking/jogging track over 300m.
Benches and seating areas are interspersed so residents can enjoy the gardens with friends.
(Source: InBusinessNews)