Marios Tannousis reveals the sectors with great investment opportunities
10:43 - 21 November 2023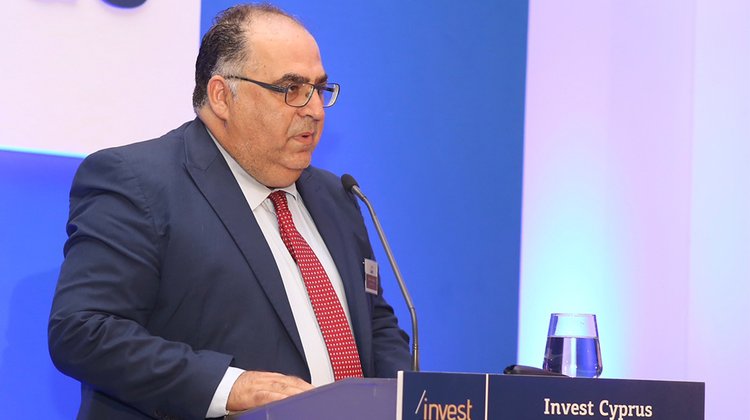 Invest Cyprus CEO Marios Tannousis has highlighted the sector providing attractive investment opportunities in Cyprus.
Tannousis shared his suggestions during a presentation making up part of Invest Cyprus' AGM.
During the 20 November event in Nicosia, participants had the opportunity to watch a presentation by Tannousis entitled 'Investable Projects in Cyprus: Processes and Key Criteria'.
Tannousis also explained that the key criteria for successful investment plans include a valid business plan or feasibility study and the fact that they should fall within the government's strategic sectors.
In terms of facts and figures, meanwhile the CEO cited a 129% increase in foreign direct investment, the largest increase in the EU and among the 20 largest worldwide that Cyprus has recorded in the past, as well as the 99% increase in the estimated jobs created, the largest increase in the EU.
Tannousis added that major investment opportunities can be found in the sectors of tourism and hospitality, health, education, renewable energy, agriculture and light industry.
In addition, he presented Invest Cyprus' current actions to promote Cyprus, which include, among others:
Digital marketing campaigns in target markets.
Maintaining an active digital media presence through all social media platforms.
New promotional material.
A monthly newsletter to 290K potential investors and companies.
Public relations with international media.
Attendance at international summits, roadshows and targeted missions in 18 countries.
Tannousis referred to the Project Bank, which he explained is an online tool that helps investors identify suitable market opportunities for projects planned in Cyprus. It is an investment networking platform that brings together Investors and Project Owners through a selection process that allows them to find the best opportunity.
After application forms are submitted, Invest Cyprus performs an internal evaluation process to ensure the validity of the information provided and to determine whether the interested parties meet all the criteria to become a user and have access.
The strategy of Invest Cyprus is fully aligned with Vision 2035, which is "Cyprus to be one of the best countries in the world to live, work and do business," Tannousis also underlined during his presentation.
(Source: InBusinessNews)