Energy Minister pledges to bring down energy cost for the industry sector
08:56 - 21 November 2023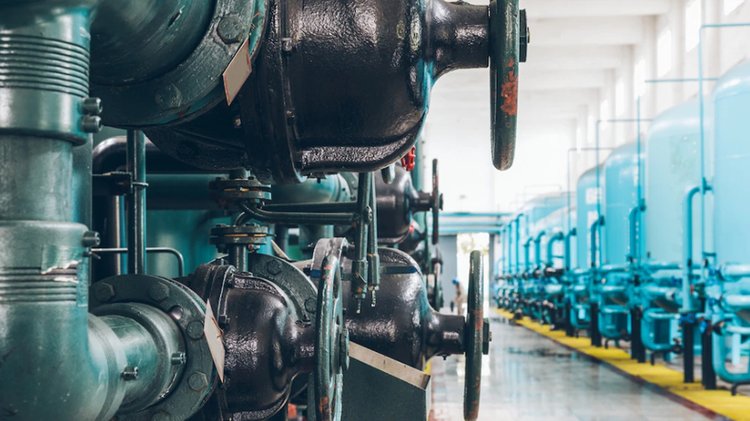 Energy Minister George Papanastasiou has renewed his pledge to take short-term and medium-term measures that would bring down the energy burden for the Cyprus industry sector.
His comments were made during the start of Industry Week 2023 organised by the Ministry of Energy, Commerce, and Industry, in Nicosia.
The island's industry sector has tackled repeated global economic shocks such as the COVID-19 health crisis and the war in Ukraine, with its contribution to the Cypriot GDP growing from 8.1% in 2022 to 8.5% by end-2022. Furthermore, exports of manufactured goods in 2022 amounted to €1.6 billion up by 14.5% from €1 billion in 2016, while in the first half of 2023, exports marked an annual increase of 6%.
However, Papanastasiou, speaking at the 20 November inaugural event, acknowledged that given the energy mix in Cyprus, the island's corporations and industries are facing increased energy costs, which is among the highest burden in their operational expenditure.
"We will try to find ways, either with short-term measures or medium-term measures to provide solutions, so that the industries will be profitable and sustainable but also to attract more output industries in Cyprus," he said in statements after the event.
Addressing the happening, Papanastasiou recalled that the government has launched a scheme allowing for a virtual net billing, enabling corporations to offset their electricity bill via own-electricity production via solar panels placed in spaces other their own premises. He also recalled that the schemes capacity was increased from 150 kilowatts to 0.5 Megawatt (MW) with no batteries, whereas the capacity is increased to 1 MW if batteries are included.
"This scheme provides a good boost to those (corporations) that could select it for becoming electricity producers and consumers at the same time, acknowledging that electricity is perhaps one of the highest cost for corporations," he went on to say.
Furthermore, in 2024 the government will launch a scheme to assist the transition of small and medium-sized enterprises towards the circular economy, as part of the EU's net-zero bid, the well-known Green Deal.
The scheme's budget will amount to €14.4 million, Papanastasiou added.
Moreover, Christos Fotiou, Director of the Industry and Technology Division in the Ministry of Commerce, said that as of coming month and until the end of 2024 the Ministry will launch new grants and subsidy schemes amounting to almost €110 million.
The new schemes are part of the New Industrial Policy of Cyprus for the year 2019 – 2030, which aims to strengthen the industrial sector's contribution to the Cypriot GDP and increase exports.
(Source: CNA)