Hadjimanolis says Deputy Shipping Ministry to be fully digitalised in 2024
08:29 - 21 November 2023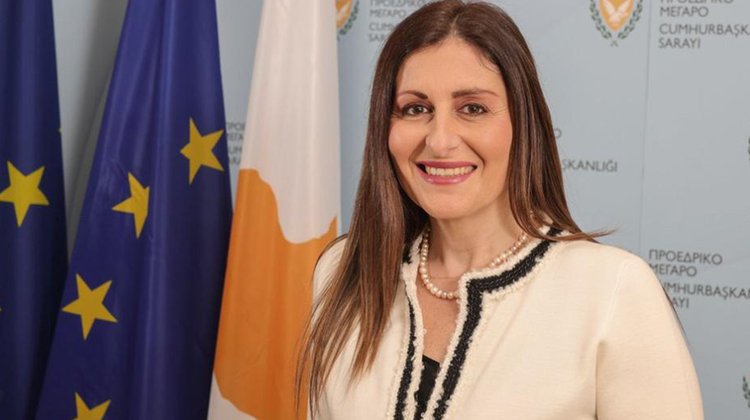 The Deputy Ministry of Shipping will be the first of the Ministries to be fully digitised by 2024, Deputy Minister Marina Hadjimanolis has revealed.
Hadjimanolis was addressing the House Finance Committee on 20 November, presenting her ministry's 2024 budget.
The budget's revenues amount to €15,955,040 and the expenses to €19,005,110. The largest expenditure of the Deputy Ministry is the Cyprus-Greece ferry passenger connection, with a budget of €5,475,000 per year.
The first three years of its operation the sea line is subsidised by the state, with provision for renewal for another three years.
Hadjimanolis told the parliamentarians that the budget reflects the vision and the strategic goals and priorities for 2024. She said that they want Cyprus to be an important, strong player in formulating maritime policy and an attractive maritime center.
The Deputy Minister said that the strategic objectives include strengthening competitiveness, improving quality, the evolution and development of the Cypriot registry, the development of the maritime ecosystem in Cyprus, and the efficient and effective operation of the Deputy Ministry.
Hadjimanolis told the lawmakers about the One-Stop-Shipping-Center becaming operational on Monday, 20 November and also said that ship safety and the prevention of marine pollution, the promotion of blue economy in Cyprus, with an emphasis on maritime studies and the strengthening of cooperation with educational and research institutions were on the agenda of her priorities.
Hadjimanolis also said that one of the main challenges is the Turkish embargo that has been in place since 1987, the Black Sea grain initiative, the sanctions against Russia, and the war in Israel.
More specifically regarding the consequences of EU sanctions against Russia for Cyprus shipping, the Deputy Minister said that the Cyprus President has sent a letter to the EU, requesting compensatory measures. She also said that this issue was discussed at the Cyprus-Greece-Malta summit.
(Source: CNA)