AstroBank announces Visa Credit Card competition
15:30 - 20 November 2023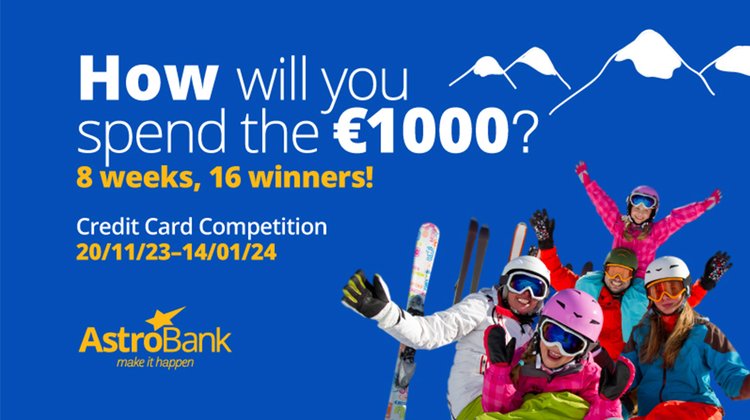 By using AstroBank Visa Credit Cards for their purchases between 20 November, 2023 and 14 January, 2024, credit card holders, will enter a draw for a €1,000 cashback reward, in the form of a deposit to their credit card.
According to a relevant announcement from the bank, each transaction with an AstroBank Visa credit card counts as one entry. Therefore, the more purchases a customer makes, the more chances they have, to win the prize.
Two lucky winners will be randomly drawn every week for 8 consecutive weeks. The draw will take place every Monday, starting 27 November 2023.
At the beginning of 2022, AstroBank launched a new series of eco-friendly biodegradable VISA cards as part of the bank's efforts to foster environmental protection and reduce its carbon footprint.
For the competition's terms and conditions as well as more information, visit the bank's website.