We aim for a "win-win" outcome Minister says over discussions with Chevron
15:15 - 20 November 2023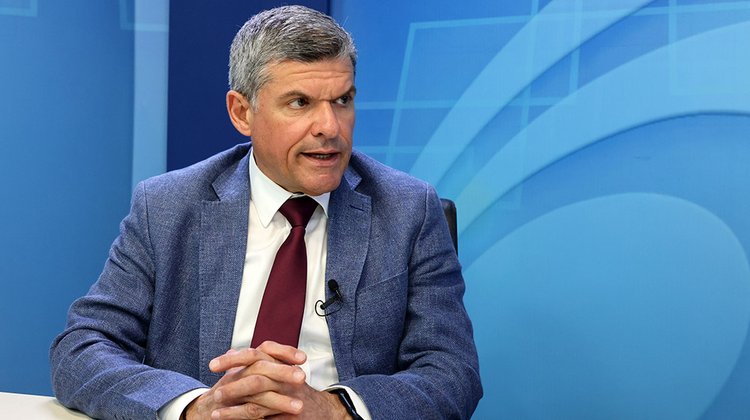 Developments are expected in the coming days and we aim for a win-win outcome, Minister of Energy, Commerce and Industry George Papanastasiou has said with regard to discussions with US oil major, Chevron Corp, over the dispute about the "Aphrodite" gas field development plan.
Replying to a question whether Nicosia would respond to the requests made by Chevron, Panastasiou said on 5 November that a 15-day deadline was given which expires on 20 November.
Noting that the company has made some comments, Papanastasiou said today, (the 20 November) is the deadline during which the company should respond.
Papanastasiou said that there have been consultations during these last 15 days without further elaborating.
Responding to a comment that the deadline expires at 11:40 on 20 November, Papanastasiou said these discussions should not be considered as "ultimatums."
"There is a consultation which should assess what the Republic of Cyprus pursues and what the consortium pursues and essentially the two parties are trying to find common ground, which would be a win-win situation," he added.
Replying to an additional question on the matter, Papanastasiou refrained from elaborating on what the next steps are in this dispute.
The "Aphrodite" consortium, with Chevron as operator, along with Shell Plc and Israel's Newmed Energy LP had submitted for approval an updated development plan for gas field, which provided for the connection of the field to liquefaction infrastructure in Egypt via a subsea pipeline.
The updated plan was rejected by the Cypriot government at the end of August, with the contract providing for 30 days of negotiation to resolve the dispute. The negotiation period had been extended for another 30 days with a deadline of 5 November, while a new extension has been granted which expires on 20 November.
(Source: CNA)