Corporate teams embrace Radisson Blu Larnaka International Marathon (pics)
15:00 - 20 November 2023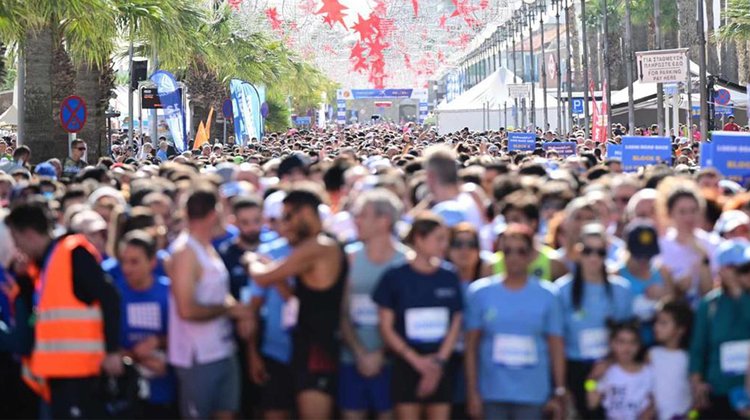 Over 3,500 runners signed up for the 5km Corporate Race making up part of this year's Radisson Blu Larnaka International Marathon.
Taking place on 19 November, the Marathon and its accompanying races attracted thousands of participants from around the world.
A total of 3,506 athletes were registered for the 5km Corporate Race, with the team representing Larnaca Sewerage Board and Larnaca Water Board taking the overall first place.
As individuals, second and third place overall also went to representatives of the Larnaca Sewerage Board and Larnaca Water Board, Nicholas Georgiou and Christos Minas. Some 44 employees of the boards had signed up to take part.
And, according to the event's results site, as an individual, the first athlete to finish the race was Konstantinos Amtzopoulos of the 460 SAR Squadron, which was represented by nine runners.
The top ten teams in the 5km Corporate Race were Larnaca Sewerage Board and Larnaca Water Board, S.M.A.R.T. Physio-Ellinas Head and Neck Team, PwC Run Club, PERSKINDOL, American Academy Larnaca, PASCAL English School, Bioland Promithia, Legacy-Chris Antoniou Trading, Impact Training Studio Kiti, and ARENA PTC.
The Marathon was won by Hungarian national Laszlo Bulitka with a time of 02:35:01, the Half Marathon was on by Egor Vinogradov, a Cypriot national, with a time of 01:10:56, the 10km Road Race was won by Giorgos Tofi, also a Cypriot national, with a time of 31:16. Tofi was also the winner of the 5km Road Race, with a time of 15:26.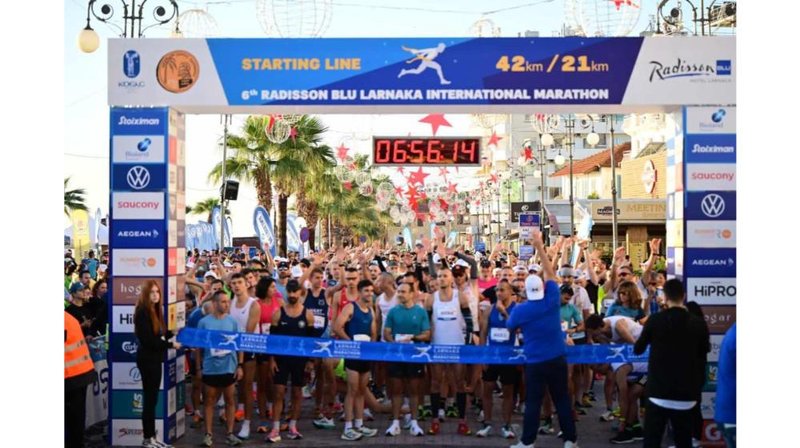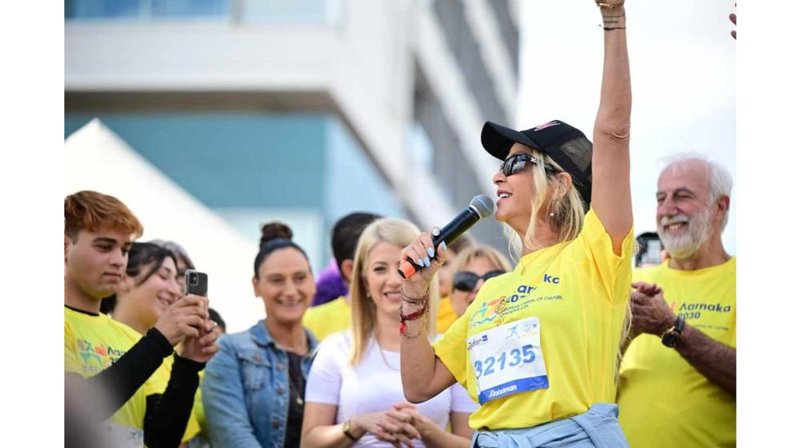 Singing superstar Anna Vissi addressed the event, and took part in a race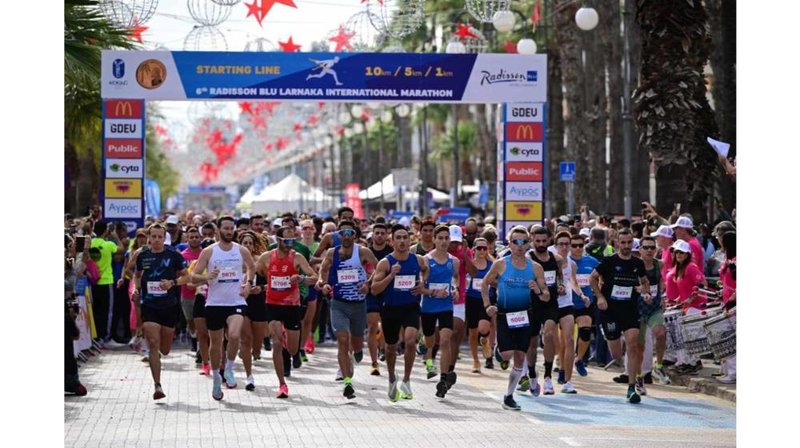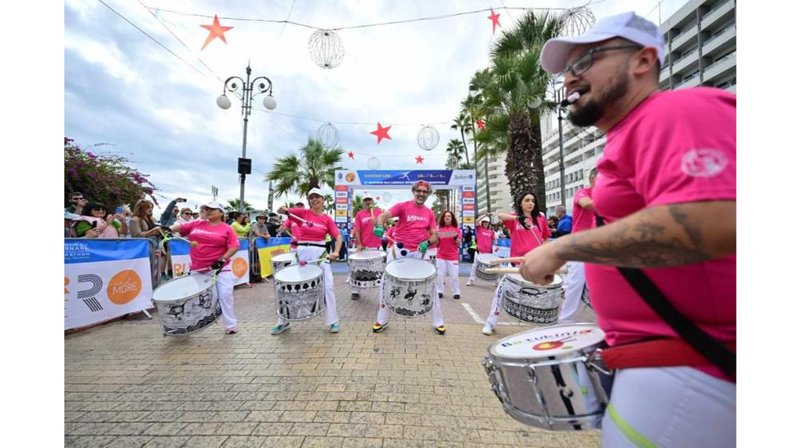 There was also musical entertainment on the day
Meanwhile, several companies have made announcements connected to their successful participation in the Corporate Race and the support they provide the Radisson Blu Larnaka International Marathon.
Alpha Bank Cyprus commented that it had once again had a strong presence at the event, "sending a message of teamwork, sportsmanship, and cooperation."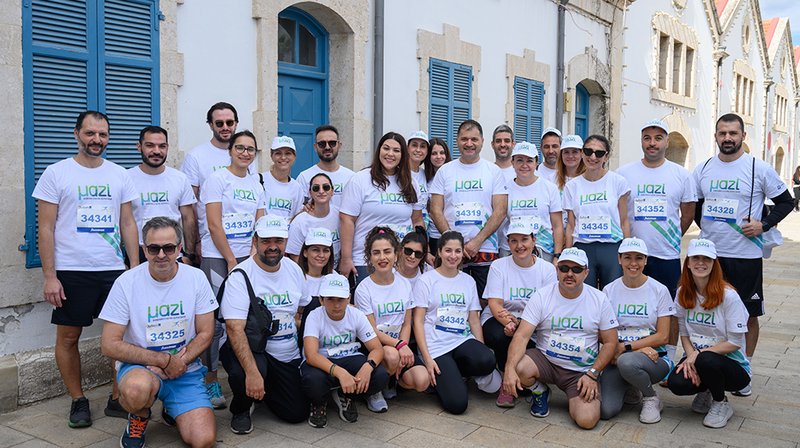 The Alpha Bank Cyprus team
The Bank said its participation was part of its commitment to Corporate Responsibility, noting that this year's Marathon was supporting charities including Ronald McDonald House of Charities Cyprus, the Christina Apostolou Foundation, the Karaiskakio Foundation and, Special Olympics Cyprus.
Meanwhile, CNP ASFALISTIKI, a member of the leading insurance group CNP CYPRUS, was the Health and Safety Sponsor providing insurance cover to all participants for another year.
As noted in an announcement from the company, "CNP CYPRUS Group and its companies CNP ASFALISTIKI and CNP CYPRIALIFE, participated in the race with their own team of athletes and volunteers, thus supporting all aspects of this important sporting event."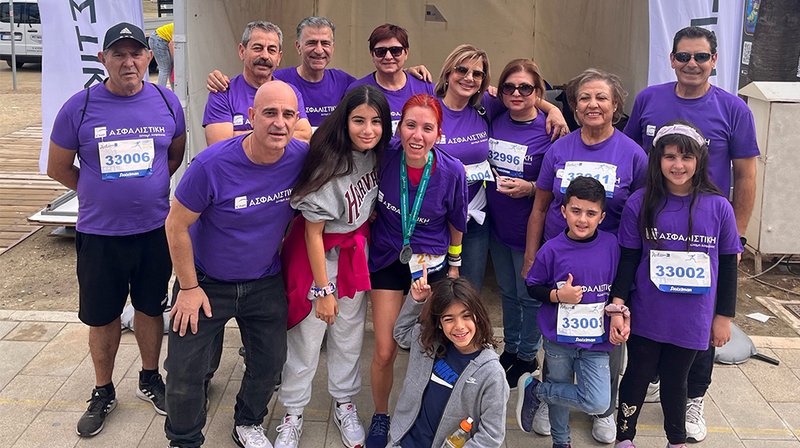 NP ASFALISTIKI and CNP CYPRIALIFE were once again present at this year's event
The awards to the men and women winners, of the Marathon of 10km road race, were presented by Dinos Iacovou, Koumis Kolokotronis and Michalis Constantinou, representing CNP ASFALISTIKI.