Yiannis Misirlis named Chairman of new Cyprus Land & Building Developers Association board
11:48 - 20 November 2023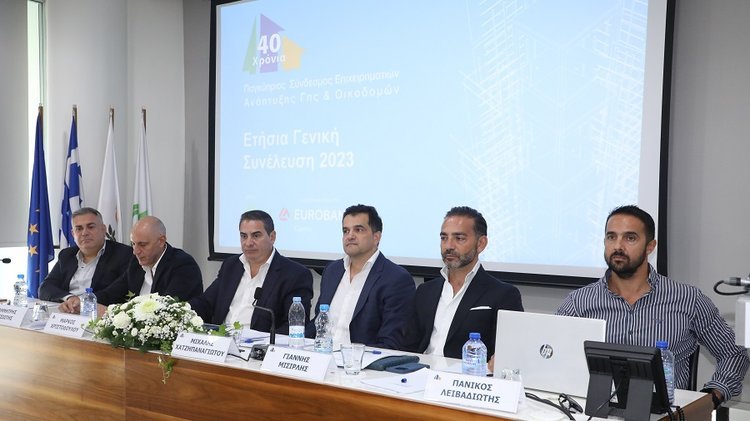 Yiannis Misirlis has been named Chairman of the Cyprus Land & Building Developers Association's new Board of Directors.
LBDA's new board was appointed during the Association's annual general assembly on 16 November, a relevant announcement said.
In the framework of the General Assembly, the association's new 15-member Board of Directors was elected and will assume their duties from 1 January 2024.
In his address, outgoing chairman Michalis Hadjipanayiotou thanked all members for the trust, and also the assistance they provided to the work of the Association.
He also thanked the General Manager, Mersina Isidorou, legal advisor Stavros Leptos and the Executive Secretary of the Association, Antonis Frangoudis, as well as the Cyprus Employers & Industrialists Federation for its undivided and long-term support.
The new Board of Directors of the Cyprus Land & Building Developers Association is made up of Yiannis Misirlis - Chairman, Demetris Assiotis- Deputy Chairman, Antonis Kakoullis- Vice Chairman, Markos Christodoulou- Vice Chairman, Savvas Georgiades– Secretary General, Panikos Livadhiotis- Treasurer, as well as Members Michalis Zavos, Theofanis Theofanous, Nikolas Karoullas, Lefteris Constantinou, Pantelis Leptos, Yiannos Pipis, Sophie Charalambous, Andy Hadjiadamou, and George Chrysochos.