President to increase number of women in Government, and maternity leave
08:00 - 20 November 2023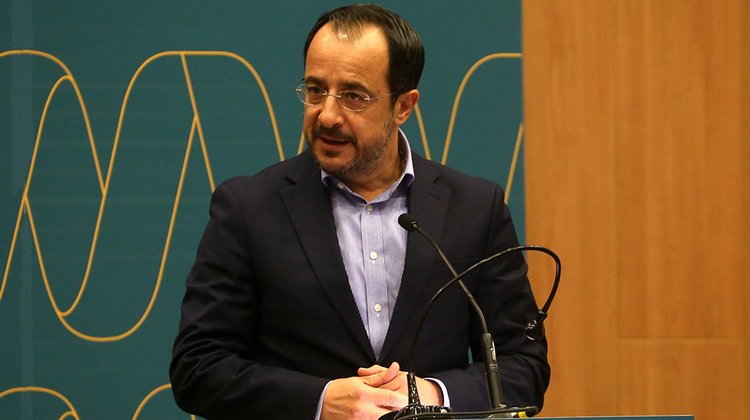 We are working in a holistic manner to promote gender equality, President of the Republic, Nikos Christodoulides, has said, announcing a series of policies in this direction.
Addressing the 6th BPW Mediterranean Symposium, titled "Women protagonists in a game-changing economy", on 18 November, the President unveiled a series of policies to this end, including the increase of the number of women participating in decision-making positions of the government, and said he intends to increase maternity and paternity leave.
"As a father of four daughters myself, I am fully aware that active, fair, and equal opportunities throughout all areas of society, do not really exist. This results in the creation of negative stereotypical views and actions being imposed on women," he said.
The challenges women face in the 21st century are becoming more and more demanding, the President said, adding that now is the time to act decisively and effectively to face them and formulate creative strategies and solutions. Quoting World Bank's data, President Christodoulides said that the gender gap in labour force participation ranges between 13%-26%, with women often working in lower-paying jobs and sectors and having less access to social safety nets when they do participate in the workforce.
Moreover, the COVID-19 crisis has worsened the situation, with disproportionate economic and social consequences on women and girls, as a result of financial exclusion, the gender digital divide, a greater burden of unpaid care work, and other gender-based inequalities, he noted.
"It is estimated that closing the gender gap in the workforce could add up to 28 trillion USD to the global GDP; imagine the added value to the society, if you add to the economy benefits human rights and social equality," he highlighted.
Pointing out the lack of women in leadership positions, he said that it is imperative to ensure that the population as a whole is represented. "We need more women in decision-making, at all levels. Women bring a different perspective to the decision-making table than that of men," he said, adding that "this is one of the reasons that I have appointed a total of 44% of women in my government. And this is the highest percentage since 1960 in Cyprus and one of the highest in the EU," he noted, adding that by 2024 this is going to be 50%.
Highlighting that what we are actually doing to face the challenges is more important than discussing them, he said, "I strongly believe that it is high time that we work in a holistic manner to really promote gender equality". In this framework, he said that the governance programme includes a number of horizontal substantial policies that aim to promote equality between women and men. "The goal can be achieved by ensuring quality education for all and equal access to all areas including health and work," he said.
Referring to a few of the policies followed to promote gender equality, he mentioned the implementation of Gender Budgeting, noting the government's intention to integrate the gender dimension at all levels of the state budget preparation process.
Moreover, he referred to the issue of preventing violence against women and girls, and protecting victims, including those being subjected to domestic violence.
Regarding the harmonising of family and professional life, President Christodoulides announced that "we plan to increase maternity leave from 18 to 22 weeks and paid paternity leave to 8 weeks, which can supplement maternity leave." At the same time, he said that the government, through the Deputy Ministry for Social Welfare, is implementing policies that will allow women to balance their professional and personal lives through the creation of childcare and structures for the elderly.
The Office of the Commissioner also recently signed a MoU with the Cyprus Chamber of Commerce and Industry, to work strategically to promote gender equality in the business sector, he said.
Regarding gender policies in Health, he said that the government has strengthened national prevention programmes based on EU and international standards. In Education, by enriching the content of the educational programmes with actions that promote empathy, gender equality, prevention of violence against women, consent, and respect, schools respond to the multicultural dimension of the modern world and above all promote healthy relationships.
The President also announced the plan to appoint an Ambassador for Gender Equality, following the example of the EU and other Member States.
In addition, the role of the Office of the Gender Equality Commissioner will be strengthened. "Since taking office in March 2023, we have also embarked on elaborating a new strategy for Gender Equality 2024-2026 in collaboration with all ministries and deputy ministries. In doing so, each Ministry and Deputy Ministry has appointed a focal point for Gender Equality," he said.
President Christodoulides also pointed out the importance of BPW's role in empowering women through professional and leadership development, promoting and upholding women's rights and equal opportunities.
(Source: CNA)