Larnaca's Traditional Christmas Market is back
07:08 - 20 November 2023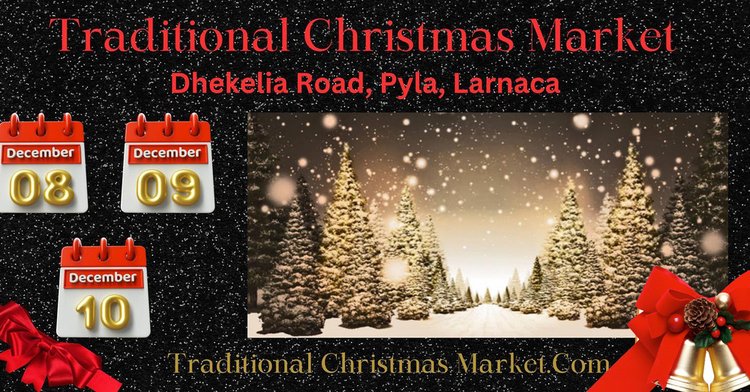 Larnaca's Traditional Christmas Market is taking place on 8-10 December at Forest Beach, offering a special festive experience in the woods.
The Traditional Christmas Market is the oldest and largest Christmas market in Cyprus. For over 13 years, it has brought together the best local and international vendors to create a winter wonderland for all to enjoy.
It offers a wide range of festive food, gifts and decorations, sweets, candles, baked goods, and more.
It is, in fact, the ideal place to buy Christmas gifts and decorations, all while enjoying a hot chocolate or a cup of mulled wine or even a German Bratwursts and Aperol Spritz, with a choice of Asian, Italian, Mexican and Lebanese cuisine, crepes and so much more to choose from.
To find out more, click here