Malekkos: 'AI and big data are changing e-commerce'
Donna Kaparti 10:47 - 02 November 2023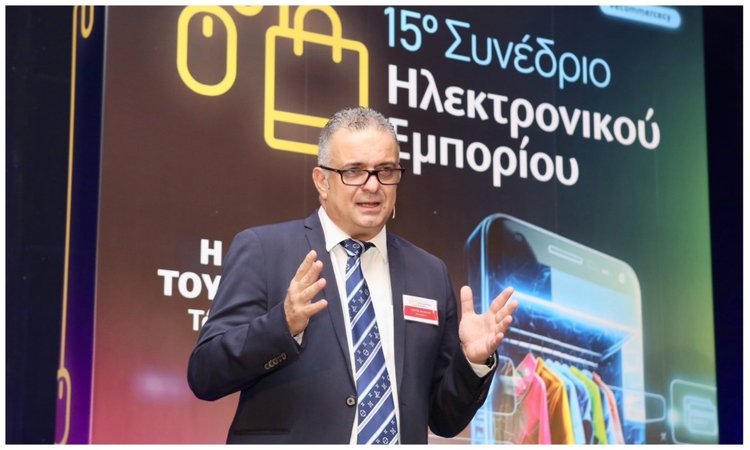 "AI is one of the most significant changes in e-commerce," George Malekkos, CEO & Software Innovation Architect of Powersoft has suggested.
Powersoft is one of the largest business software development company's in Cyprus and Malekkos also expressed the belief that big data plays an important role in creating personalised experiences.
"It all comes down to the consumer experience," Malekkos explained, addressing the 15th e-Commerce Conference in Nicosia.
Big data plays an important role in creating personalized experiences, he also said at the 2 November event, pointing out that tools can leverage data through which they can predict each consumer's preferences.
In his greeting, the CEO also spoke about Black Friday, describing it as a "golden opportunity" for e-shops and physical stores to acquire new customers. As for reward programmes, Malekkos praised their importance, saying that 70% of people belonged to at least one.
He said that e-shops are strengthened by AI, through which marketing can be personalised towards presenting customers with personalized propositions after studying their data.
Among the points Malekkos presented during his greeting was that AI can personalise the customer's experience. "It's one of the most important changes in e-commerce," he stressed.
The E-Commerce Conference is an institution for e-Commerce in Cyprus, as all the latest international trends in E-Commerce are presented there, along with interesting case studies from Cyprus and the rest of the world.
Online shopping is now one of the most basic consumer practices as the use of technology has become an integral part of our lives. The future of e-Commerce and the benefits it can provide to a business are being examined in the context of the 15th E-Commerce Conference which, once again, managed to gather the top professionals in the sector.
(Source: InBusinessNews)