Hope For Children meets with the First Lady of Cyprus
09:59 - 17 November 2023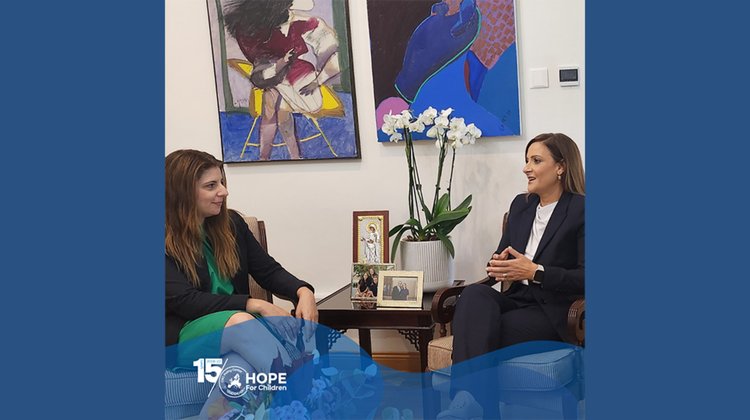 The Executive Director of "Hope For Children" CRC Policy Center, Andria Neocleous, met with the First Lady of Cyprus, Philippa Karsera-Christodoulides, to discuss the organisation's work and the needs of children in Cyprus.
According to an announcement from Hope For Children, during the meeting, which also included Evridiki Georgiou, Operations Manager of the organisation, discussions revolved around the programs operated by Hope For Children, with a focus on mental health services for children, handling of cases of sexual abuse, support to foster families, operation of facilities for unaccompanied children, a 24-hour helpline, and educational programs in schools.
The specific needs of children in Cyprus were also discussed, along with actions that can be taken to improve their situation. The First Lady expressed her support for the work of Hope For Children and her commitment to supporting efforts for the well-being of children in Cyprus, including through initiatives within the framework of the institution she represents.
This meeting provided an opportunity for the exchange of views and ideas on how collaboration between Hope For Children and State institutions can be strengthened to achieve better results for children. Neocleous assured that the organisation will continue to work on further specialisation and expansion of its services to be alongside every child in need of help.