Cyprus Confidential - The "revelations", hypocrisy and selective sensitivity
Cyprus Confidential Opinion Piece 09:09 - 17 November 2023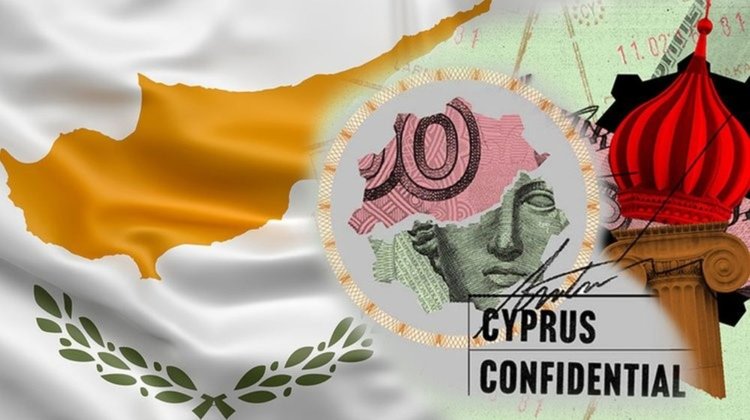 It has been just over two days since the International Consortium of Investigative Journalists (ICIJ) released its much-hyped Cyprus Confidential probe and a lot has been said and written, its findings have been analysed and everyone has their own view on the matter.
From the start, our interpretation of the investigation was that it essentially based its findings on events that happened in the past, and were already public knowledge, and so there wasn't anything new per se. Also, it was not really based on facts and evidence but more assumptions and suspicions, which raises reasonable questions about the true motives behind it…
Which were once again to target Cyprus and its professional services sector through a series of unrelated and unconnected issues, create negative impressions and project the country – through incredible exaggerations and inaccuracies – as the biggest hub for corruption, spyware and Russian money-laundering.
And what's worse was the unprecedented speed with which certain individuals – including locally – rushed to embrace the ICIJ investigation's so-called revelations.
Two days after the "revelations", there is a growing and intensifying feeling of injustice over the way Cyprus – and PwC as the biggest professional services provider, but also other Cypriot providers – were treated by the ICIJ journalists.
This does not go to say that Cyprus' regulatory framework cannot be improved (many steps have been made in this direction already), nor does it imply that there aren't exceptions.
But we cannot sit back and accept this emphatic and hypocritical attempt to demean Cyprus and its professional services sector with the use of oversimplified approaches, aphorisms and nullifications.
The basic claim or finding of Cyprus Confidential is that Cyprus was violating or is violating the sanctions that were imposed on Russian oligarchs following the invasion of Ukraine. Nowhere in the report is there any evidence of this. The claim that Cyprus circumvented the sanctions following the annexation of Crimea in 2014 is also misleading and groundless.
Put simply, this is because up until 2022, the EU had not imposed sanctions on any of the Russian oligarchs mentioned in the investigation. Until last year, companies with Russian beneficial owners were not subject to European sanctions and so Cyprus was not under any obligation to implement anything.
So this is a clear inaccuracy: that Cyprus violated the sanctions following Russia's invasion in Crimea and that it is not complying with the sanctions over the invasion of Ukraine.
Another clear inaccuracy: the impression or the effort to create the impression that Cyprus is a massive money launderer for Russian oligarchs.
And beyond the inaccuracies, it defies belief that the ICIJ journalists do not appear to be aware that the majority of Russian oligarchs created their bases and moved their business activities following the collapse of the Soviet Union, and it certainly wasn't to Cyprus, but countries like the UK, The Netherlands and Monaco, with the main bulk of their assets ending up in England, Switzerland and Germany…
Once the Soviet Union was dissolved, hundreds if not thousands of companies and businessmen rushed to establish offshore companies, while hundreds of lawyers, accountants, professional service providers and bankers from prominent European and multinational firms opened offices in Russia. And Cyprus got its share of the pie, but certainly not the biggest.
And so we pose a question, already knowing the answer – that is, the honest answer: Was there anyone, any country, that up until 2022 did not want, say, Roman Abramovich as its client?
Perhaps England, where he purchased one of its biggest football clubs, Chelsea, or where he purchased – in London – one of the most expensive homes?
Or perhaps the Isle of Man, where he registered his aircraft, or Bermuda where he registered his boats, or perhaps the Dutch ING Amsterdam, where he had many of his deposits? The answer is everyone wanted him and anyone who says otherwise is just being a hypocrite.
As part of the Cyprus Confidential files, the German channel ZDF promoted a highly unprofessional documentary presenting Cyprus as a corrupt country because of its ties to Russia and Russian oligarchs.
And yet in 2007, one of the investigation's main protagonists, Alexei Mordashov, invested in the German public company (of UK-USA interests) Tui Travel, holding up until last year (2022) 25% of its shares and being a member of the Tui Group's supervisory board.
Is there some hypocrisy on the part of Germany here? We think so…
In its effort to blight Cyprus, the ICIJ report also focuses on payments/transactions made by Roman Abramovich, which it said happened when there weren't any European sanctions. And the money from these transactions did not end up in Cypriot banks, but Austrian and other European banks.
And so we wonder:
How and why is Cyprus and its professional services being dragged when for example, on 18 July 2017, Abramovich's company Conibair Holdings, based in the British Virgin Islands (BVI), signed a deal with Italian football agent Federico Pastorello and paid him £10 million to acquire a 75% stake in the Excellence Investment Fund, a company based in the USA's State of Delaware?
How and why is Cyprus and its professional services being dragged when for example, on 29 March 2013, the Abramovich-owned company Leiston Holdings, also based in the BVI, was agreeing to pay £7 million to a company headquartered in Dubai, called Gulf Value FZE, for advisory services on "sport research"?
And how is Cyprus being blamed because a German author and journalist named Hubert Seipel pocketed €600,000 to write a book and articles honouring Vladimir Putin?
All the above make us wonder, how and to what extent are the Cyprus Confidential findings really about… Cyprus?
Our assessment, although we acknowledge this may change in the future pending any possible new reports, is, not that much.
But we will wait and see. We clarify that this is our opinion and merely our conclusions from the material we have seen and read so far, and could change subject to any new investigative reports that may follow.
Until then, and if ICIJ's investigative journalists are really that worried about the Russian atrocities and Cyprus' stance – so much so that they would even accompany their main report with the headline "Cyprus ignores Russian atrocities, Western sanctions to shield vast wealth of Putin allies" – then they should launch a similar investigation in Dubai and Turkey, which are the Russian oligarchs' new collaborators.
We would like to hope that if they do so, it will not also be entitled Cyprus Confidential.