GOLD New Issue – Diversity & Inclusion in the Workplace
07:00 - 17 November 2023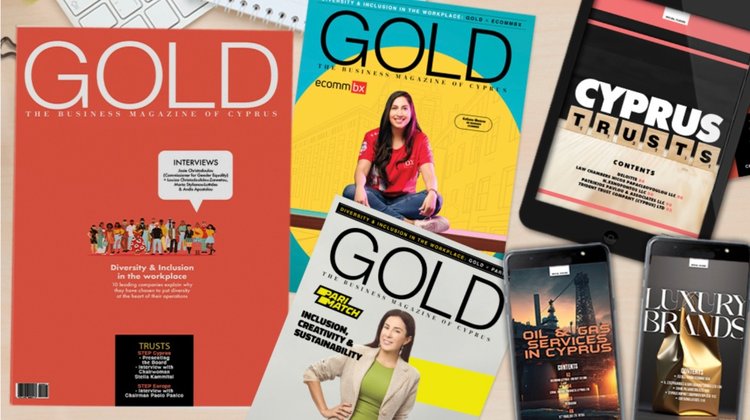 In this month's issue of GOLD, out on Sunday, 19 November, we explore how diversity and inclusion are essential in today's business ecosystem.
The definition of diversity and inclusion can be interpreted in various ways. However, at its core, it seems to be the understanding that everyone is unique and should be respected for their differences. It is the notion that people should look beyond borders, demographics and man-made labels and, instead, focus on an individual's substance and what they can bring to the table. Today, as more and more people feel at liberty to express their uniqueness and showcase their individuality, companies keep expanding and their global networks offer corporate nomads the opportunity to work in different parts of the world, thus creating an eclectic mix of local and international personnel. In the same way, industries and markets are currently a diverse, colourful, socio-political fusion of ethnicities, cultures and beliefs. Companies that fail to create an inclusive environment are missing out on an untapped talent pool and greater customer satisfaction. A company's success in the extremely competitive business arena depends on its ability to innovate and develop new solutions; the only way to do this is through a creative workforce with various skillsets – which diversity provides – with an undying thirst for knowledge and discovery, which inclusion will cherish and allow to blossom.
In this issue, we present 10 organisations that have embraced the ideals of diversity and inclusion.
ECOMMBX
Parimatch Cyprus
Aspen Trust Group
Bioland Energy Group
Columbia Hotels & Resorts
Diversity Charter Cyprus
EY
PwC
TheSoul Publishing
Trident Trust
In this cover story, we also present interviews with:
Josie Christodoulou, Commissioner for Gender Equality
Louiza Christodoulidou-Zannetou, Law Commissioner
Maria Stylianou-Lottides, Commissioner for Administration and the Protection of Human Rights
Andis Apostolou, Acting Director Department of Labour Relations, Ministry of Labour and Social Insurance
Trusts
In the November issue of GOLD, we also explore how in an era of burgeoning wealth and heightened uncertainty, trusts are seen as versatile and secure tools for wealth management and succession planning. Over the past two decades, the surge in global wealth has outstripped economic output, propelled by a rising demographic of young consumers and the economic ascent of Asia. In this dynamic landscape, trusts have emerged as indispensable instruments for effective wealth management and strategic succession planning and Cyprus has emerged as an attractive destination for trusts, primarily due to its favourable tax benefits for international clients.
Experts provide insight into the sector and its potential:
Stella Kammitsi, STEP Cyprus Chairwoman
STEP Cyprus Board
Paolo Panico, Chairman of STEP Europe
In addition to this and all GOLD's regular features, this issue also includes exclusive interviews:
From Wealth to Health and Back - Tajinder Virk, co-founder and CTO of the India-based Finvasia Group
Achieving Superior Outcomes - Stavros Drakoularakos, General Manager, Philip Morris Cyprus and Malta
Navigating Stormy Seas - Polys Hajioannou, CEO of Safe Bulkers, Inc
Creating Resilience in the Face of Adversity - Nicolas Agathocleous, Partner, Board Member and Head of Advisory Services at RSM Cyprus
Leaving a Legacy – Kyriacos Athanasiou
An Honest (Straight-talking) Designer- Christophe Ployé, Design Manager at Focus
Special Features:
Oil & Gas Services in Cyprus
Cyprus Trusts
Luxury Brands
All this and more in Issue 152 of GOLD magazine, out on Sunday, 19 November.