Dr Yiannis Toumazis named new Director of the Bank of Cyprus Cultural Foundation
10:39 - 16 November 2023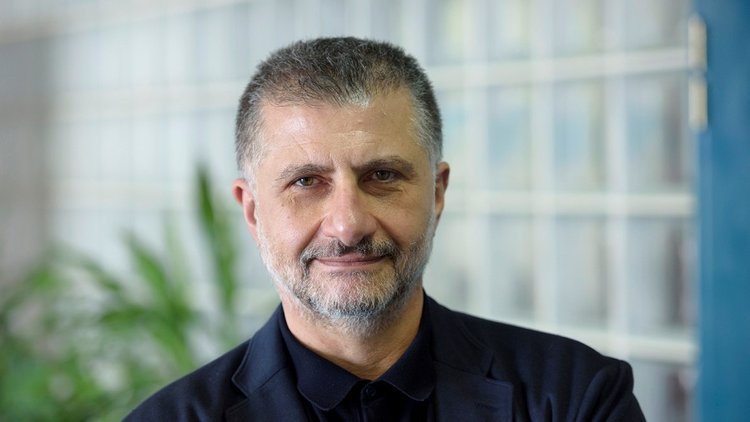 A man of Arts and Culture with a significant academic and professional career in Cyprus' cultural sector, Dr. Yainnis Toumazis has been named the new Director of the Bank of Cyprus Cultural Foundation.
A relevant announcement said Toumazis was anticipated to further strengthen the important and multifaceted work carried out by the Cultural Foundation.
Toumazis expressed his joy at assuming the Directorship of the Cultural Foundation, describing it as a cultural lung for our country, with a rich history, unique collections and essential work. Pointing out that it is a great honour for him to assume the Directorship of the Foundation, Toumazis promised to use all his skills to contribute to the further highlighting of the Foundation's key role in the cultural life of the country and its inhabitants, through an outward-looking approach, with a clinical and creative methodology.
Born in Famagusta, Dr. Yiannis Toumazis studied Civil Engineering at the National Technical University of Athens, followed by studies in Scenography at the Utrecht School of Fine Arts in the Netherlands and Aesthetics and Theory of Art at the University of Amiens in France, where he completed his Ph.D. thesis.
He was professor of History and Theory of Art at Frederick University and coordinator of the doctoral studies program, displaying a rich written work.
From 1994 - 2023 he served as the Director of the Nicosia Municipal Arts Center and the Pieridis Foundation. He also served as Chairman of the Board of Directors of THOK and vice-chairman of the Bi-Community Technical Committee for Culture.
In 2011, the French Republic awarded him the title of Knight of Arts and Letters for his contribution to Culture. In 2020 he was unanimously elected Corresponding Member of the Cyprus Academy of Sciences, Letters and Arts.
He has curated various museums in Cyprus and Greece, including the award-winning THALASSA Municipal Museum of Ayia Napa.
Furthermore, he was entrusted with the supervision of the selection and installation of works of art by Cypriot artists in the two new buildings of the Larnaca and Paphos Airports.
In 2022 he was appointed as the first Deputy Minister of Culture of the Republic of Cyprus, a position he held until the election of the new government.