We are not downplaying the information in the ICIJ report, President says
07:51 - 16 November 2023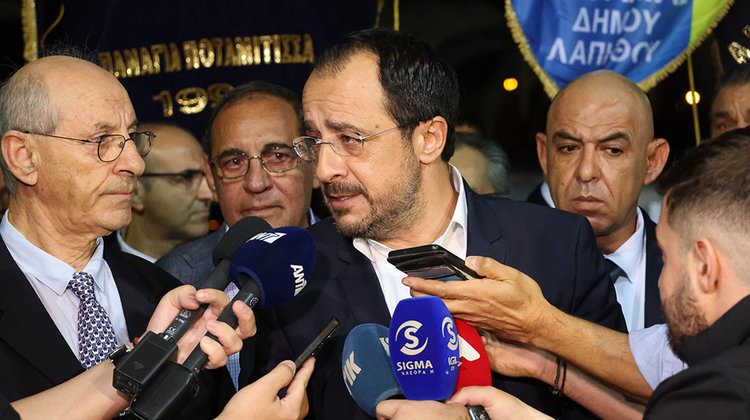 President of Cyprus Nikos Christodoulides said the government is neither downgrading nor downplaying the information that has seen the light of day in relation to the investigation 'Cyprus Confidential' by the International Consortium of Investigative Journalists (ICIJ), adding that investigations have begun and will have a specific timeframe.
In statements to the press on his arrival at an event to condemn the anniversary of the illegal, unilateral declaration of independence in the Turkish-occupied areas of Cyprus on 15 November, the President said that no one is above the reputation and the credibility of Cyprus.
Asked if a team of investigators will be set up to investigate the information in the 'Cyprus Confidential' the President of the Republic said that the Cypriot government and himself 'neither downgrade nor downplay everything that has seen the light of day. And this is a clear message from the government and me personally."
He pointed out that the investigation has already begun and he reiterated that it will have a specific timeframe and will not be an investigation that will last for many years.
The President conveyed once more the message that  "no one, is above the reputation, the credibility of our country".
He also said that he read the reports in the international press today and noted that "it's not something that made me feel proud."
(Source: CNA)