ASBIS net profit up 8% y-o-y in Q1-Q3 2023
07:07 - 13 November 2023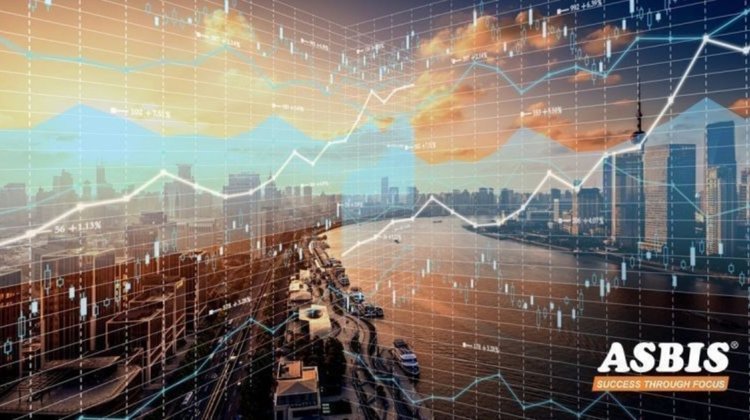 ASBISc Enterprises Plc generated very strong financial results in the first three quarters of 2023, with revenues reaching nearly US$2.2 billion – 14% higher than those generated in the same period last year ($1.9b).
The Group's net profit in the first 9 months of 2023 amounted to $50.9m ($47.2m in the respective period of last year), recording an increase of 8%. In the third quarter of 2023 stand-alone, ASBIS generated $771.8m in revenues and $22.2m in net profit.
"The Company's results are in line with the expectations and published financial forecast for 2023," Limassol-based ASBIS said in a press release.
It added that after the first nine months of the year, the level of realisation in revenues is at 69% and 62% at the level of net profit. The Group expects sales revenues in 2023 to be between $3.0b and $3.2b, while net profit after tax between $78m and $82m. "This means that 2023 may be a record year in the Group's history, especially at the profit level," it said, adding that historically, the best sales period in the IT sector is the fourth quarter of the calendar year.
The largest ASBIS country in terms of sales was the fast-growing Kazakhstan, while the FSU region still maintained the largest share in the Group's revenues (more than 51% in the Q1-Q3 2023).
Poland has become a permanent member among the 10 countries with the highest revenues in the Group, moving up to the 7th place in the three quarters of this year with revenues of nearly $81.2m.
Also, ASBIS extended its cooperation with Bang & Olufsen and introduced the brand to African markets and opened 2 new showrooms of this brand in its markets, including in Limassol.
Furthermore, in the third quarter, it signed new contracts or expanded cooperation with the following suppliers: Gen (Norton), Pure Storage, ProMobi Technologies, ASUS AIoT (NUC).
Serhei Kostevitch, CEO of ASBIS Group, commented: "In the third quarter of 2023, despite inflationary pressures, weaker demand, and geopolitical uncertainty, ASBIS increased its revenues across all major operating markets, including well-established markets in the Caucasus, Western Europe, and Africa. The Group once again demonstrated its strength and determination to deliver solid results. We are also enhancing the development of our own products and IT services portfolio with technologically advanced solutions, including a robotics-related division - ASBIS Robotic Solutions (AROS). The results of the third quarter of 2023 allow us to look forward to the coming months with optimism and this further strengthens our belief to achieve our very ambitious financial forecast for 2023."