Nodes & Links launches the world's first AI Project Controls Consultancy
07:00 - 01 November 2023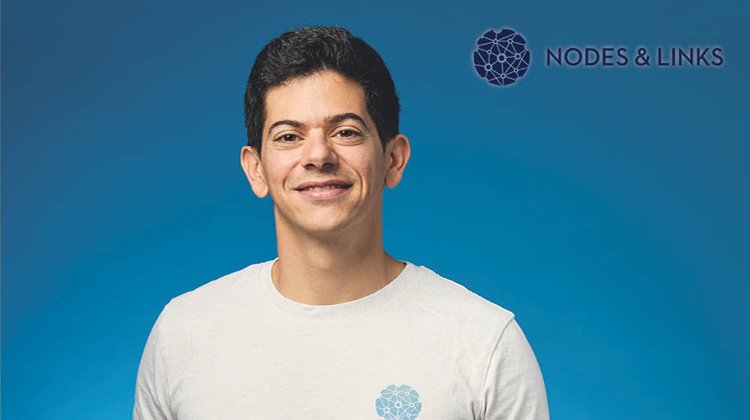 In a move that was celebrated by the industry, Nodes & Links has unveiled the world's first generative AI tool designed for project reports. Dr. Christos Ellinas, the startup's co-founder and CTO, shared insights on this remarkable innovation with CBN.
Last week, Cyprus-based startup Nodes & Links introduced into its toolbox a private, GPT-like tool that marks a significant leap forward in project reporting, providing the capability to create comprehensive project report narratives – essentially conveying the project's purpose, execution, desire outcomes and progress.
"As their projects evolve, clients and general contractors are in dire need of communicating progress, risks, and all sorts of challenges," explains Dr. Christos Ellinas, the startup's co-founding CTO. "What we have developed essentially shortcuts all of this with two clicks: one to add the widget you care about (say, the report's progress), and another to generate the narrative of that widget. You can then share it with a link, just like Google Docs."
Established in 2019, Nodes & Links has established itself as a leader in AI-powered project management solutions, effectively streamlining the complexities that come with managing intricate projects. The platform equips project managers and planners with a robust toolkit, integrating advanced analytics and artificial intelligence techniques, which, in turn, results in accelerated project delivery and reduced costs. This multifaceted approach empowers professionals to model a project's structure and dynamics while offering an in-depth analysis of its performance and associated risks. The startup platform caters to a diverse range of industries, from energy and construction to defense.
According to Dr. Ellinas, the startup's new tool is set to reduce a traditionally time-consuming process, often taking several hours, to a mere five minutes. He says, "This is critical for companies that are running hundreds of projects at the same time. As an example, we have also announced a partnership with AECOM, the largest project consultants in the world, where a team of 3 handles 150 projects live. At scales of this sort, reporting is just impossible to be done properly with conventional methods."