Bridging the education gap: Addressing challenges in Cyprus' tech evolution
12:50 - 31 October 2023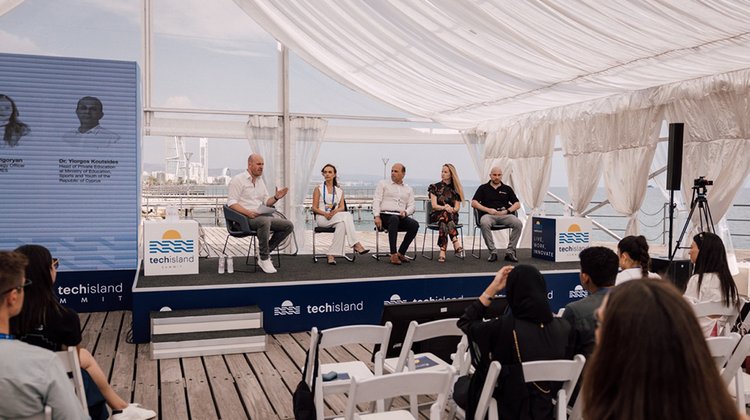 Cyprus has evolved into a tech hub, with a significant increase in contributions to the economy in recent years.
The ICT industry made up 13% of the country's GDP in 2022, translating to 3 billion euro in contribution to the economy, without taking into account the contribution to professional services, real estate, tourism, automotive etc.
With this growth, Cyprus has seen an influx of tech professionals from around the world, each bringing their families and increasing the demand for quality international education, an article on TechIsland's blog notes.
The rest of the article can be read below:
Recently, TechIsland hosted its annual TechIsland Summit, and a highlighted issue was the educational system's struggle to keep up with the increasing number of students from internationally relocated families. Due to the current public school Greek language and national-focused curriculum, these families are mostly interested in private, English-speaking, and international-oriented schools.
For many of these families, finding suitable schools for their children is a top priority when considering relocation, even more critical than housing. However, due to limited availability and long waiting lists in schools, families are finding it difficult to secure spots, which, in turn, affects the growth of Cyprus' tech sector.
Efforts are being made to improve the situation. New schools are being planned, and tech companies are playing an active role in supporting the initiation and expansion of educational institutions.
Despite these efforts, several challenges are still barriers to progress. Bureaucratic processes and lengthy procedures remain significant hurdles, particularly in obtaining crucial planning and building permits, as well as securing authorizations from The Cyprus Council of Recognition of Higher Education Qualifications (KY.S.A.T.S.) for employing native English speakers as teachers.
In addition, the absence of full-day school programs and the issue of long commuting add layers of complexity, particularly for working parents who lack a local familial support network. This complicates daily logistics and impacts professional performance and productivity.
Several suggestions were made at the Summit to address these issues. Simplifying and speeding up the licensing processes or treating such applications as special cases, should be a priority. Allowing flexibility such as distance learning options would be important for children relocating mid-school year, as they would be able to finish their year with minimal interruptions, before adapting to the new local school.
Moving forward, there's a clear need for collaboration and practical solutions. Let's not forget, there's a reciprocal benefit for schools in synergizing with tech companies. Tech companies can help to significantly enhance and modernize the curriculum, infusing it with a forward-thinking, tech-oriented vision. Schools stand to gain invaluable insights and resources that will better equip students for the realities of the new IT era, preparing them with the skills and knowledge necessary to navigate a tech-driven future.
Furthermore, beyond education, relocation and integration of new residents in large numbers can create bottlenecks in various areas. For this, a comprehensive strategy that includes improving aspects like housing and transportation were discussed as ways to make Cyprus more appealing to relocating tech talents and their families.
The dialogue initiated at the TechIsland Summit 2023 is just the beginning. Continued efforts from tech companies, the government and academic institutions are crucial. For this purpose, TechIsland has formed an Education Working Group consisting of all stakeholders, to address the current issues and identify sustainable solutions, and welcomes all companies or relevant parties who are interested to join its efforts.
Together, we can cultivate a supportive environment, ensuring that Cyprus remains a competitive, attractive, and holistic destination for tech professionals and their families, further solidifying its position as a leading tech hub.
*The TechIsland Summit took place on 20 September 2023l. The said panel discussion "Bridging the Education Gap: Accommodating the Talents Influx" participants included:
Dr Yiorgos Koutsides, Head of Private Education, Ministry of Education, Sports and Youth, Republic of Cyprus
Michael Gitsis, Chief Financial & Administrative Officer At Quadcode
Elena Grigoryan, Chief Executive Officer At My.Game
Liudmila Marochkina, Executive Director At Dc Sport Soft Ltd
Moderator: Patrik Wilkens, Vice President Operations
You can watch the full panel discussion below: