Aristotelous to launch new edition of successful book
07:01 - 27 October 2023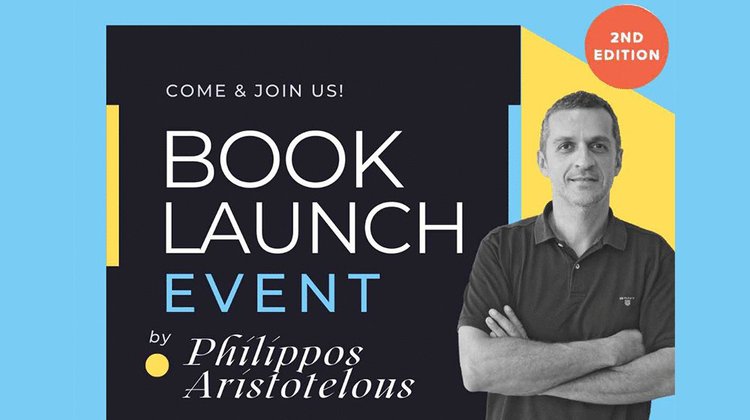 Business consultant and author Philippos Aristotelous will officially launch the 2nd edition of his highly successful book, 'The MARVEL of Happiness: Principles, Stories, and Lessons for Living Fully' in Limassol on Thursday, 2 November.
The event will take place at 6.30pm at The Vinegar Factory, 34 Genethliou Mitella, 3036 Limassol, which is situated in the Castle Area.
The launch's historical venue can be considered as inspiring as the topics that will be discussed. The evening promises to be an engaging event filled with rich conversation and opportunities for meaningful dialogue.
Aristotelous will explore the principles, stories, and lessons featured in his book that aim to enrich lives. The event will also feature a Q&A session, providing a unique platform for attendees to engage in enlightening discussions.
There will also be an introductory speech by John Vickers, Singer, Songwriter, Radio Presenter, Actor, and Senior Editor at GOLD Magazine.
Please email info@philarist.com for more details about the event or to confirm your attendance.
As the author notes, he is looking forward to welcoming attendees for a thoughtful exploration of the pathways to a more fulfilled life. The presence of each guest will make the occasion all the more meaningful, Aristotelous says.
About the Author
Philippos Aristotelous is an author, business strategist, and consultant. His works have been featured in prestigious publications, and his insights on leadership and engagement are highly sought after.
Also read: Business strategist and author Philippos Aristotelous talks about his new book