Huawei unveils 'Smart & Green Village' programme smart fire detection solution in Cyprus
08:00 - 24 October 2023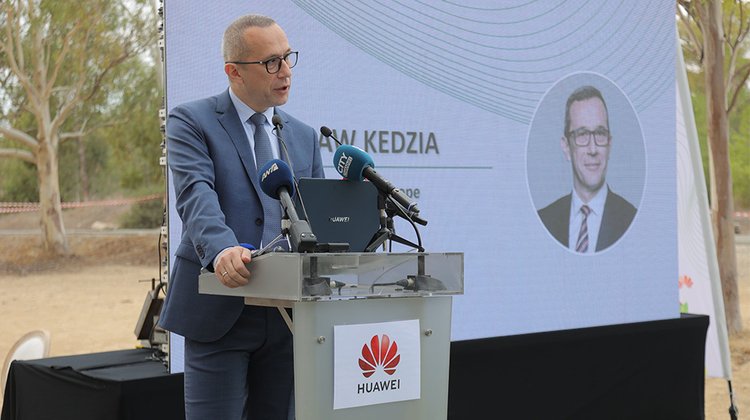 Huawei in cooperation with startup company PROBOTEK and utilising Cyta's 5G network, has presented the early fire detection use case, under the umbrella of 'Smart and Green Village' programme.
The launch event took place on 19 October in Cyprus' capital Nicosia. The solution has been deployed in Athalassa Park, and its features were introduced in the presence of government guests, representatives of academia and non-governmental organisations.
As noted in a Huawei press release on the event, Cyprus is one of the Mediterranean countries that are exposed to exceptionally hot and dry summers. New technologies such as 5G, AI, and drones however are able to detect the forest fire in advance and therefore reduce the damage and protect the lives and property of local people.
Opening the event, Andreas Christou, Vice General Manager of the Forestry Department, gave a speech on behalf of the President of the Republic of Cyprus Nikos Christodoulides, the Minister of Agriculture, Rural Development & Environment Petros Xenofontos and the General Manager of the Forestry Department Charalambos Alexandrou.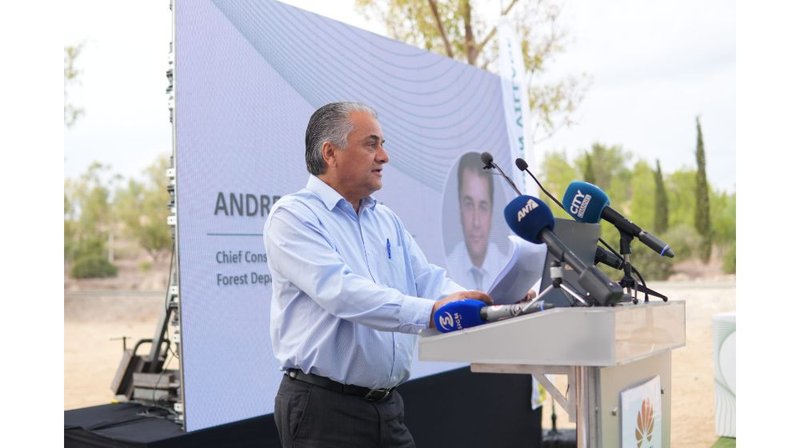 He stated, "This initiative demonstrates the high degree of sensitivity and active interest of Huawei Technologies (Cyprus) in issues of protecting our forests and natural environment from fires. In the battle to tackle fires, there is no room for complacency, and more importantly, no one is left out. It is with great satisfaction that today the will of the private sector in this direction is confirmed through the innovative fire detection programme 'Smart & Green Village' by Huawei."
Referring to Huawei's 'Smart and Green Village' programme, the Deputy Minister of Research, Innovation and Digital Policy Philippos Hadjizaharias said, "Huawei has developed a smoke and fire detection drone for the prevention and immediate response to fires in semi-mountainous and mountainous areas. This drone operates using artificial intelligence technology, and its functionality, supported by Cyta's upgraded network coverage, enhances its reliability in producing results. Initiatives like this support the strategy developed by our Ministry for the development of smart cities in Cyprus using innovation and technology to address significant challenges that, once resolved, will improve the quality of life for our citizens."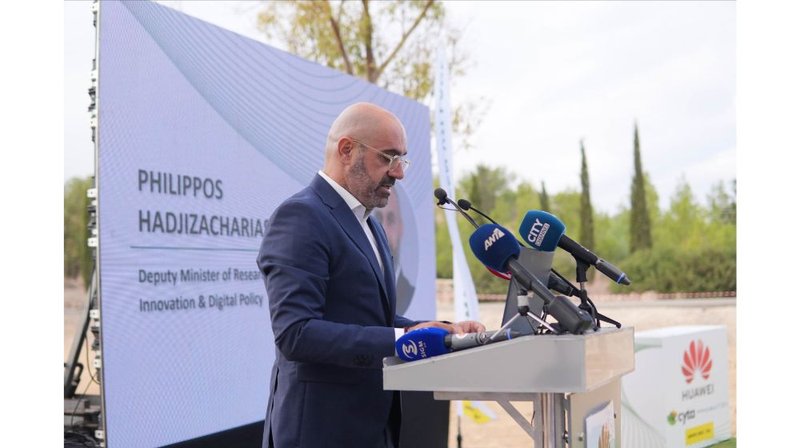 Cyta Chief Commercial Officer, George Metzakis stated: "Cyta 5G network will be instrumental in enabling Huawei to implement its wildfire detection project by providing high-speed, low-latency connectivity, essential for real-time data transmission and drone operations. As we look to the future, developing 5G opens up endless possibilities, from revolutionising emergency response to powering smart cities, that enhance the quality of life for all citizens. It's a game-changer, and we're excited to be at the forefront of this transformative technology."
Radoslaw Kedzia, the Vice President of Huawei European Region(main photo) noted that Huawei will continue its efforts to create initiatives and solutions that can contribute to addressing the environmental and social issues in Cyprus and the whole Europe, "Technology should not be in opposition to nature. Instead, it should help nature thrive. Besides, we believe that digital technologies such as AI, cloud, and 5G are being rapidly integrated and extensively applied across different industries. This is facilitating digital transformation and sustainable socio-economic development, and bringing tangible benefits to society as a whole."
The event was held in cooperation with Darwin's Circle under the theme of "Vienna Tech for Green Initiative", a long-term contribution programme aiming at developing technologies and solutions dedicated to achieving sustainability. During the panel discussion with experts, Nikolaus Pelinka, the founder of Darwin's Circle, underlined the significant role of technology in driving sustainability: "We at Darwin's Circle believe that technology and innovation are the most important driving forces towards a sustainable and green future. Together with our valuable long-term partner Huawei, as well as other companies and institutions, we have established the Vienna Tech4Green Initiative. This initiative aims to focus on the crucial role of new technologies in reducing carbon emissions, protecting the environment, and creating a better world. We will discuss the necessary measures that need to be taken to achieve our goals."
The fire detection use case has been implemented for the first time in 2022 in Athens, Greece. Since then its features have been tested and improved, therefore this year it is being introduced in the next country suffering from the wildfires issue. The early fire detection system implementation in Cyprus is part of a long-term social contribution programme under 'Smart and Green Village' umbrella, which aims to provide wide connectivity and smart education to rural areas of the country.