H. Brand: Words are not enough, implementation is a must
Donna Kaparti 15:02 - 20 October 2023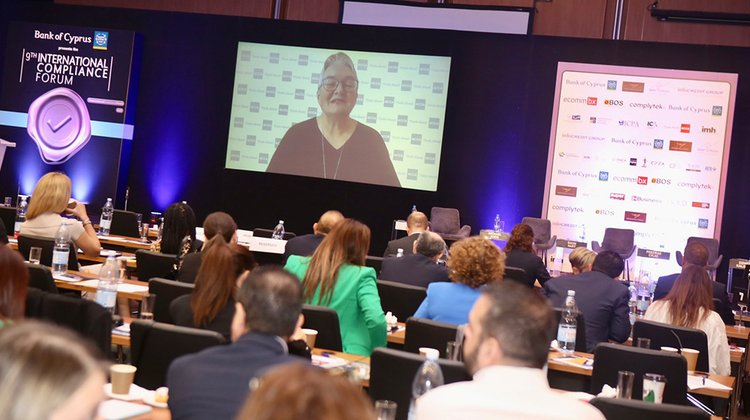 Helen Brand, Chief Executive Officer, ACCA, UK told audiences at the 9th International Compliance Forum that words were no longer enough and that compliance had to become part of every organisation's culture.
During her short address at the event in Nicosia, Brand also said that action, and not words, were also needed so that viable businesses could be built, regardless of where they were located.
The International Compliance Forum is one of the biggest conferences of IMH, and every year it tackles the most important developments around regulatory compliance issues that concern professionals in the field as well as the largest local and international companies. This year's edition is taking place on 20 October at the Filoxenia Conference Centre in Nicosia.
(Source: InBusinessNews)