Cyprus Airways September results: 30% more passengers than same month last year
08:54 - 20 October 2023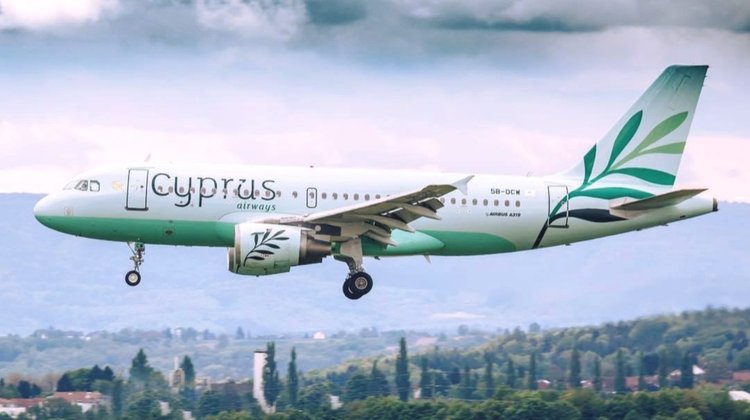 Cyprus Airways transported 30% more passengers this past September compared with the same month last year, as it remains well on track towards a record year.
Announcing its September results, the airline said it transported 48,560 passengers in total, up from 37,427 in September 2022. It operated 491 scheduled flights (294 in September 2022), however achieved a load factor of 6% less than last year.
Compared to September 2019, a key benchmark prior to the pandemic, the airline registered a 2% growth in passenger volume on its scheduled services and operated 22% more flights.
Christos Limnatitis, Chief Commercial Officer of Cyprus Airways, commented, "Following our record-breaking performance in August, we continued our positive trajectory in September, albeit at a slightly slower pace. Over the past two years, we have doubled our capacity, now operating with four aircraft that include our two new A220 aircraft. Our current focus is on optimising seat occupancy and enhancing our load factor".
Paul Sies, CEO of Cyprus Airways, added: "As we transition into the winter season, we are set to serve various destinations with an extensive flight schedule that include Athens, Beirut, Tel Aviv, Yerevan, Dubai, Zurich, Milan, Paris and the recently announced Nice. This winter, we are making available a total of 254.000 seats in the market, reaffirming our commitment to ensuring year-round business and leisure connectivity to the island. Our dedication to supporting Cyprus's community and tourism industry remains unwavering."