RSM Cyprus celebrates five years of success
15:20 - 02 October 2023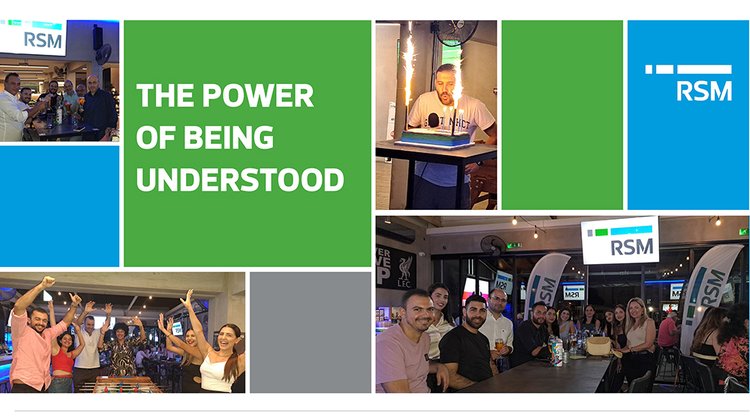 RSM Cyprus is celebrating five years of a successful presence in the Cyprus market.
"The commitment and professionalism of our respected team, the trust of our clients, and our collaboration with the RSM network are undoubtedly at the core of our success," an announcement from the company noted.
In his relevant statement, George Themistocleous, Managing Partner, CEO of RSM Cyprus, noted during the celebration event held on Friday, 29 September 2023:
"Over the years, our company has demonstrated an unwavering commitment to excellence and customer satisfaction. By leveraging our expertise and utilising the latest technology, we have consistently delivered quality services that exceed our clients' expectations.
Furthermore, our mutual trust and relationship with our clients have established us, as their close partners and comrades in their journey towards success. Simultaneously, by working with the RSM International network, we are able to combine our knowledge and experiences from the global and local markets, which has further strengthened our ability to provide our clients with personalised, high-quality assurance, tax and consulting services.
As RSM Cyprus, we will continue to meet the needs of our clients with commitment and professionalism. At the same time, we will continue supporting our people by providing them with all the tools and knowledge they need to achieve their professional and personal goals. Finally, on behalf of all the partners, I would like to express our gratitude to all of you for your support and trust. We are confident in our ability to achieve our future goal and face any challenges that come our way."