Government announces new relief measures
14:54 - 19 October 2023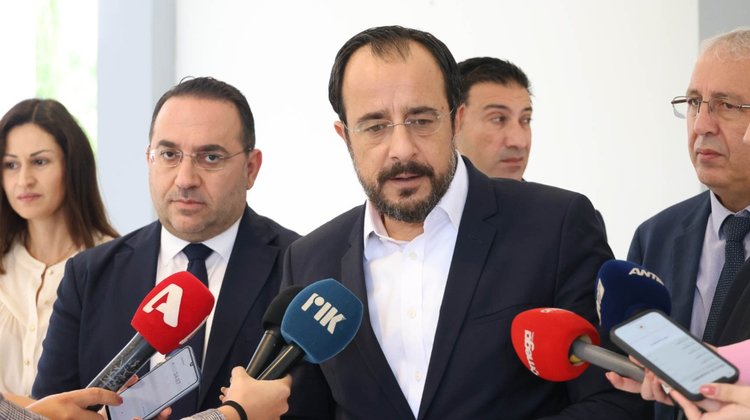 The government announced a €196m batch of new measures to help people deal with the high cost of living, including the reinstatement of the electricity subsidy.
The electricity subsidy will be effective between 1 November and 29 February and will apply to residential, commercial and industrial consumers. The amount of the subsidy will be based on income, with "vulnerable" consumers set to have 100% of any increases covered.
Other measures include reducing fuel tax by 8.33 cents per litre from November until February, as well as consumption tax on heating oil by 6.39 cents per litre from December until March.
Also, VAT on meat and vegetables will be scrapped between December and the end of May.
Child benefits have also been extended to cover children until the completion of undergraduate studies, and have been increased by 5%.
As for housing, the government announced a 2% subsidy on the interest rate on mortgages contracted between January 2022 and the end of December this year for the purchase of first homes for families with a combined annual income of €50,000 or less.
A number of "medium term" measures have also been announced, those these have no start and end date yet. They include rent subsidies and a one-off payment of €300 for those receiving the guaranteed minimum income (rising to €500 for beneficiaries with severe disabilities).
Furthermore, recipients of the mobility allowance for people with disabilities will receive a one-off payment of €120.
Solar panels have also been included in the government's medium-term measures, with an initial €1,000 handed to those wishing to install solar panels in small and medium-sized houses, which will be repaid through future electricity bills.
A plan by the name of "Renovate–Rent" has also been announced with the aim of bringing vacant and abandoned houses onto the housing market, while the government says they will "reinforce existing urban planning incentives for the construction of residential units". Part of the residential units will be rented out at "affordable rates".
The one-off housing subsidy grant for young couples, aged 41 and below, has been increased from €20,000 to €50,000.
President Nikos Christodoulides said the government is "committed to ensuring the conditions for economic growth".
"Far from populism and wishful thinking, we have ensured growth, progress, security, and by extension the government's ability government to apply effective and targeted social policy," he said.
"The measures are fully costed and fall within the state's fiscal capabilities," Christodoulides said. "The government is driven to strengthen the social protection network of our vulnerable compatriots and supporting the middle class, in accordance with the social contract I signed with the Cypriot people."