Tototheo Maritime is hiring a Field Service Engineer
11:41 - 19 October 2023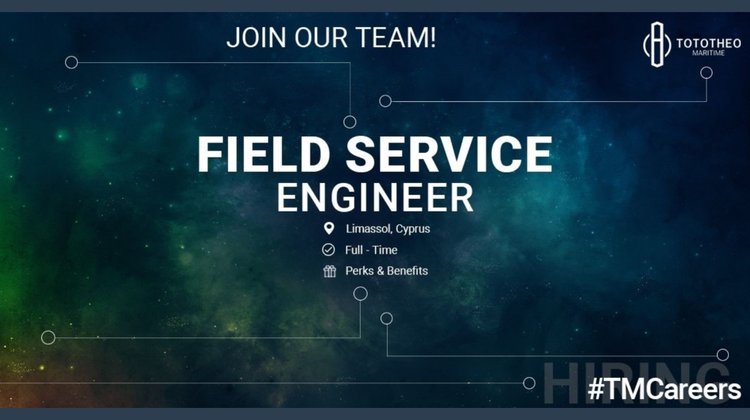 Limassol-based Tototheo Maritime is looking to recruit a Field Service Engineer, to install, service, and repair electronic equipment onboard ships in Greece and abroad.
This includes Radar, VDR, ECDIS, Satellite Communication equipment, HF and VHF Radios, GPS, Gyrocompass, Autopilot, Echo sounder, etc.
The job's 'Main Duties and Responsibilities' include to test, adjust and troubleshoot electronic components, PCBs, sub-assemblies, and antennas using multi-meters, oscilloscopes, spectrum analyser, and other electronic test instruments, tools and equipment; load, update and modify the software; use your knowledge of radio frequencies (RF), electronic theory and circuitry to address a variety of technical problems; and make intelligent use of complex schematics, blueprints, and manuals to accurately achieve assignments.
In terms of qualifications, candidates must have a University degree in Electrical Engineering, or equivalent technical certificates; at least 2 years' previous experience with Navigation and Communication equipment; the ability to communicate well in English (speaking and writing); and excellent problem-solving skills – among other things. A GMDSS General Operator licence will be considered an advantage.
To find out more and to apply, click here