CCCI: Business delegation in Vienna this December
11:38 - 16 October 2023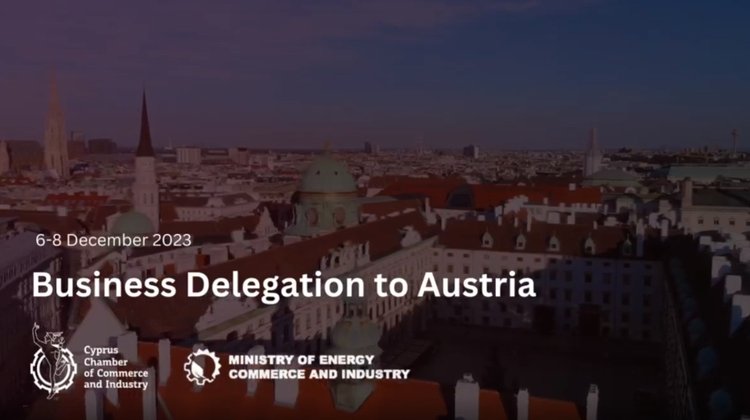 The Cyprus Chamber of Commerce & Industry (CCCI) and Ministry of Energy, Commerce, and Industry are organising a Business Delegation and Forum in Vienna in co-operation with the Cyprus-Austria Business Association, between 5-7 December.
The aim is to promote relations between the business communities of Cyprus and Austria. The focus themes for the event will be set based on the interests of the Cypriot companies participating with emphasis on ICT and related services.
The Forum will take place in on 6 December (the exact time and venue will be communicated to the participants in due course). It will be immediately followed by a networking reception where Cypriot businesspeople will have the opportunity to meet their counterparts from Austria.
There will be a cap of 12 Cypriot companies, so those interested in participating are requested to complete the participation form electronically, not later than 10 November. The relevant form can be found here.
For more information, click Circular PDF – Business Delegation to Vienna – December 2023