My Way: Plum's Victor Trokoudes shares his management style
07:16 - 14 October 2023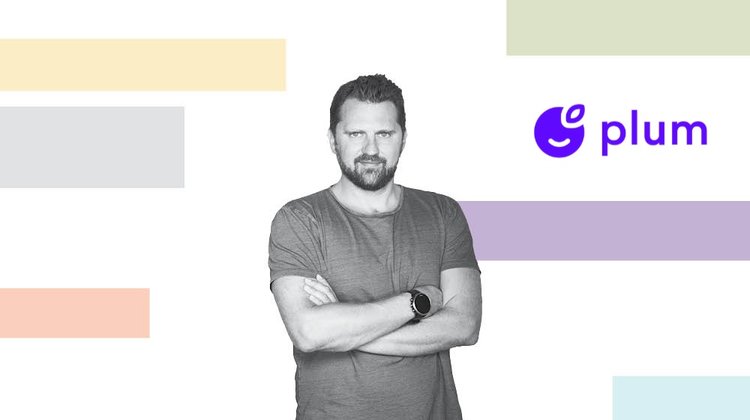 Victor Trokoudes, Co-founder & CEO, Plum values employing people who share similar visions and motivations and finds inquisitiveness important during product development.
Influenced by the multicultural and dynamic environments of the tech industry, he has developed a positive, big-picture mindset. He decompresses by sharing a good time with family and friends and loves swimming in the Aegean.
How would you describe your management style?
I want people to do their best work at Plum. That means employing people with similar vision and motivation and building good relationships.
I try to talk to everyone across the team. I ask a lot of questions and enjoy knowing how the product is developing in particular; face-to-face time is important.
What has influenced your leadership style the most?
My leadership was influenced by working in a highly dynamic international environment at Wise, as well as living and working in many different countries and cultures.
What has been your greatest professional achievement?
My greatest professional achievement is making my vision come to life with Plum. It started as a Facebook chatbot in 2016 with a mission to help people make their money grow, and it is now a comprehensive app; there's lots more to do, but the success has been brilliant.
What has helped you most throughout the course of your career?
What has helped me most in my career is my mindset, always thinking positively and focusing on the big picture rather than getting bogged down by the details and negative thinking.
What is the biggest/most frequent mistake that managers make?
The biggest mistake managers make is to not create a core team of people who share the same vision.
Who is the object of your professional admiration?
I really admire Steve Jobs' leadership and the way his products have transformed everyday life. I also have a lot of respect for my old boss at Wise, Kristo Käärmann, again for leadership and building a great product.
How do you achieve a healthy balance between life at work and at home?
As an entrepreneur, I am always thinking about the mission, so work and life merge a bit. But I believe that if you like what you do, you can still grow as an individual.
How do you relax?
I relax with friends and family, share a meal, have a BBQ, and have a good time.
What are your favourite pastimes?
My favourite pastime is swimming in the Aegean Sea.
CV/Work Experience:
Victor Trokoudes is a former trader and Head of International at Wise, where he launched the fintech unicorn in 25 markets. He studied at Harvard University and obtained an MBA from INSEAD. He initially founded Plum as a chatbot on Facebook to help people save money automatically. It's now a comprehensive smart money app with 1.7 million customers, spanning saving, investing and budgeting. Plum is available in 10 European markets and employs around 170 people of over 30 nationalities.
This interview first appeared in the September edition of GOLD magazine. Click here to view it.