CySEC publishes 'Smart Investor Booklet'
10:30 - 13 October 2023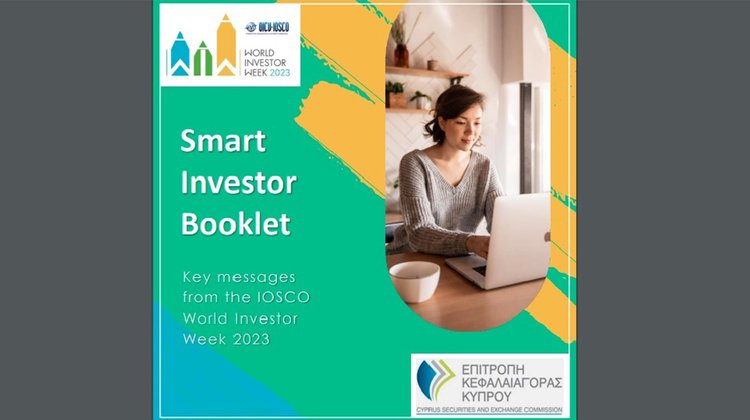 As part of this year's Global Investor Week 2023 global awareness campaign, the Cyprus Securities and Exchange Commission (CySEC) has created and published the 'Smart Investor Booklet'.
The Booklet contains important and practical advice in the form of short messages prepared by the International Organization of Securities Commissions (IOSCO) to promote the key messages of the campaign. It aims to help investors protect themselves from inappropriate decisions or behaviours also to avoid potential risks and losses in the area of investments.
The Booklet is available on CySEC's Investor Protection Financial Education Hub, the special section of CySEC's official website dedicated exclusively to the education and training of the public.
Click here to view it.