Safe Bulkers holds 2023 Scholarships Award Ceremony
09:28 - 13 October 2023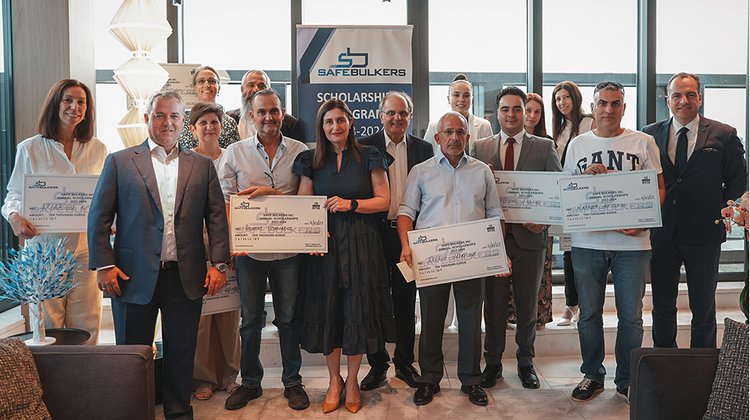 On 4 October 2023, the Safe Bulkers Scholarships Award Ceremony for the 2023-2024 academic year took place at the company's headquarters in Limassol.
This is the third consecutive year that the NYSE listed company, Safe Bulkers, Inc. and its CEO, Polys V. Hajioannou, have granted scholarships to Cypriot or Greek students settled in Cyprus who wish to pursue a professional career in the maritime industry.
The event was honored by the presence of the Shipping Deputy Minister to the President of the Republic of Cyprus, Marina Hadjimanolis, and the representative of the Ministry of Education, Sport and Youth, Stelios Theofilou, First Officer of Education and Head of the Limassol District Office.
A total of ten scholarships of €10,000 each were awarded to undergraduate and postgraduate students this year, based on academic merit and social criteria, and for studies at some of the most prestigious Universities abroad, in courses that are relevant to the maritime industry's needs. In particular, eight scholarships were awarded for undergraduate studies at the National Technical University of Athens, the National and Kapodistrian University of Athens, the University of Cambridge, the University of Southampton, the University of Strathclyde, and the Massachusetts Institute of Technology (MIT) while two scholarships were awarded for postgraduate studies at the University of Florida and the City University of London.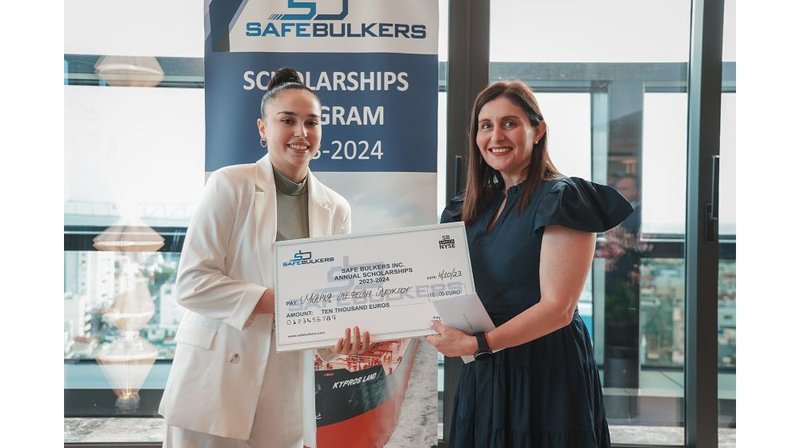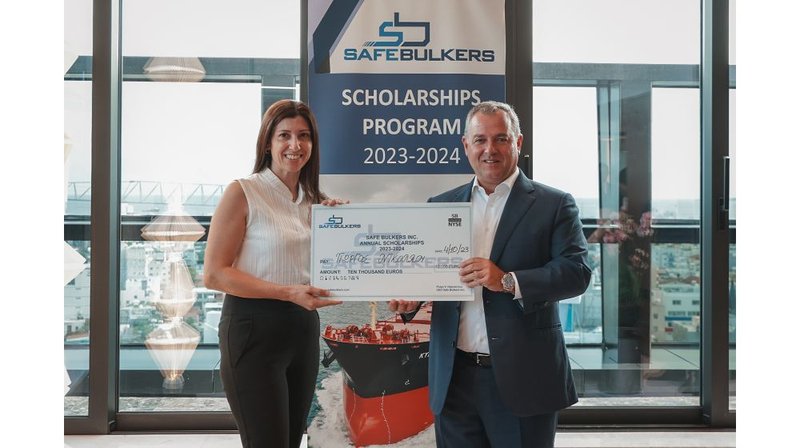 Speaking at the event, the CEO of Safe Bulkers, Inc., Polys V. Hajioannou, said, "We are here today to reward young people for their academic excellence and great efforts as they endeavor to their education and progress into the world of work in pursuit of a career in the maritime industry. Through our scholarship programme, we are proud to support and empower talented individuals to achieve their goals and get closer to their career dreams, taking that next step toward the Cypriot and Greek shipping industry. These young people are the backbone of our society and the future of Cyprus shipping. We believe that developing a pool of highly educated young talents equipped with the academic skills necessary to join the Cyprus' workforce in the future, is our greatest asset in the efforts to enhance the strength and growth of Cyprus maritime cluster."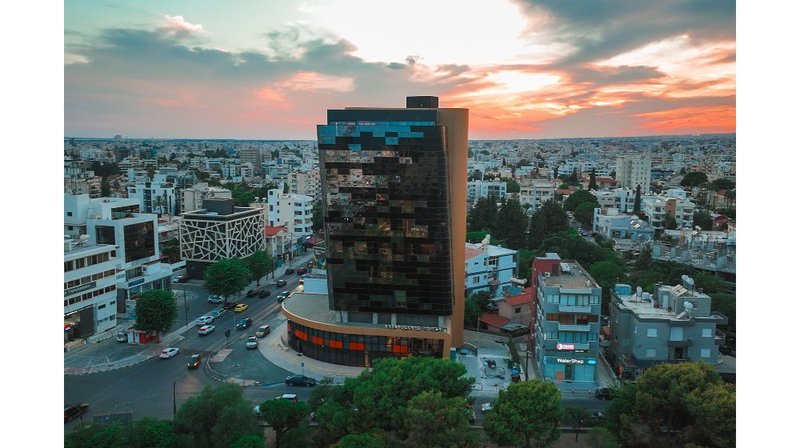 The Safe Bulkers headquarters in Limassol
In his speech, Hajioannou referred to the new list of the Paris MoU and noted that, "The Cyprus flag is a quality European flag that has successfully established itself as a reliable and reputable choice amongst the leading national registries worldwide. Today, the Cyprus Registry is ranked 8th in the updated White List of the Paris MoU. This great achievement is the result of the strong cooperation and collaborative efforts of the Cypriot-shipping community towards further strengthening the competitiveness and attractiveness of the Cyprus Registry and continuously upgrading and modernising the island's infrastructure and services provided. I always refer that the major advantages of the Cyprus Registry are the professional expertise, the dedicated administrative assistance and the 24/7 basis technical support and of course the commitment to the highest quality and safety standards of the Cyprus-flagged vessels," Hajioannou continued "In this joint effort, the Cyprus Union of Shipowners (CUS) has contributed significantly to the competitiveness of the Cyprus Registry, and the enhancement of Cyprus flag's status in the global shipping industry."