FM: Cyprus ready to help in de-escalation and humanitarian effort
07:46 - 13 October 2023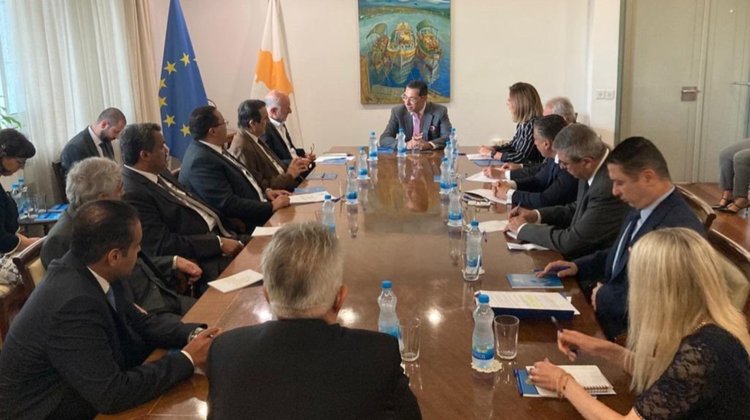 Foreign Affairs Minister Constantinos Kombos discussed regional developments at a meeting with Arab ambassadors in Nicosia, expressing Cyprus' support for de-escalation and humanitarian assistance and the country's readiness to assist.
The Foreign Affairs Ministry wrote on platform X that Kombos "met with the Arab Ambassadors to discuss evolving regional developments".
He conveyed, the post adds, the importance of upholding international human rights law and condemned attacks against civilians.
The Foreign Affairs Minister also "expressed support for de-escalation & humanitarian assistance" and conveyed Cyprus' readiness "to assist to this end in any way it can".