GOLD New Issue – Cyprus: An Emerging European Investment Fund Centre
07:18 - 13 October 2023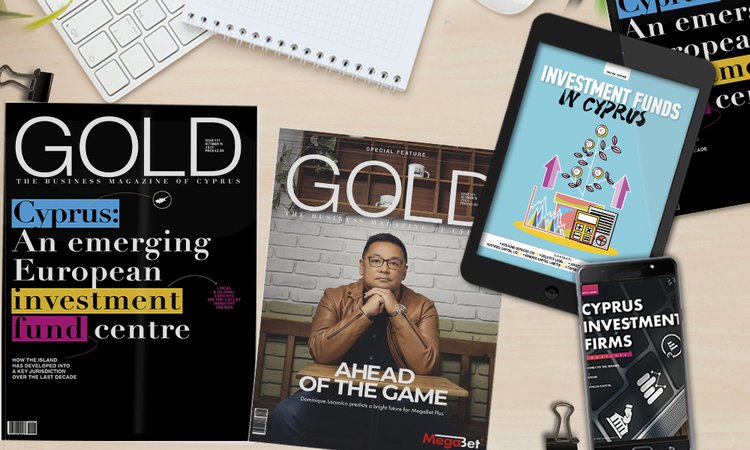 In this month's issue of GOLD, out on Sunday, 15 October, we explore how Cyprus has developed into a key investment fund jurisdiction over the last decade.
Despite the macroeconomic challenges of unprecedented inflationary pressures and seismic geopolitical shifts, the global funds industry has shown great resilience in 2023. Cyprus' funds industry has grown by leaps and bounds, since considerations such as the EU membership, an attractive tax regime, low operational costs and a supply of educated personnel have acted as a magnet for funds.
However, challenges remain; ESG considerations have become inextricably linked with investment strategies, driven by policies at a government level and technology, particularly AI are knocking on the industry's door. Furthermore, the Cyprus Investment Funds Association has set its sights on a medium-term goal of fostering substantial growth in assets under management to reach €25 billion. This formidable milestone suggests a strategy to entice funds that oversee substantial assets, underscoring a commitment to position Cyprus as a main European hub. While the allure of tier-one managers is undeniable, for some there exists a compelling argument for a more measured, holistic approach that capitalises on the country's inherent strengths.
In this cover story, we share insights on the challenges and prospects of the dynamic funds industry, gleaned from interviews with key figures:
CIFA President Andreas J. Yiasemides
ICI CEO Eric Pan
BVI CEO Thomas Richter
IIFA Chair Chris Cummings
George Karatzias, Vice-Chairman of the Cyprus Securities Exchange Commission (CySEC)
Invest Cyprus Chairman Evgenios Evgeniou
Cyprus Stock Exchange Chairman Marinos Christodoulides
In addition to this and all GOLD's regular features, this issue also includes exclusive interviews:
Dominique Laconico, President and CEO of MegaBet Plus, talks about the evolution of the betting industry in Cyprus, technological disruption and the future he sees for MegaBet.
Marios Charalambides, Head of Financial Services at RSM Cyprus, delves into economic diversification, and the importance of balancing the benefits of the headquartering boom.
John Sergides, CEO of MUFG Investor Services discusses the company's remarkable growth.
Xenios Konomis, Director of Corporate & SME Banking at Bank of Cyprus, talks about the aims and topics of this year's Business Leaders Summit.
Marios Tannousis, CEO of Invest Cyprus, speaks about the organisation's strategy and how he views the prospect of investment in new sectors of the economy.
Special Features:
Investment Funds in Cyprus
Cyprus Investment Firms
All this and more in Issue 151 of GOLD magazine, out on Sunday, 15 October.