DP World Limassol offers hands-on work experience to university students
13:27 - 12 October 2023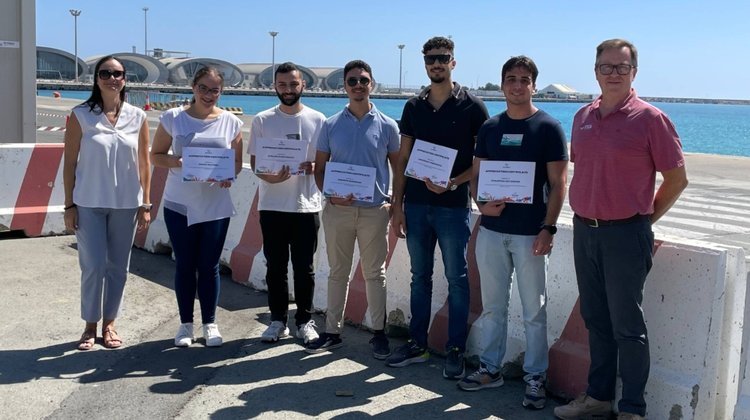 DP World Limassol ran a three-month internship programme for students pursuing a degree in shipping or related fields of study.
"For the third year in a row, DP World Limassol has demonstrated its unyielding commitment to empowering the future generation, by taking on five undergraduate and graduate students from the Cyprus University of Technology (TEPAK), and European University Cyprus, who acquired hands-on experience in their chosen field of study," the port operator said in a press release.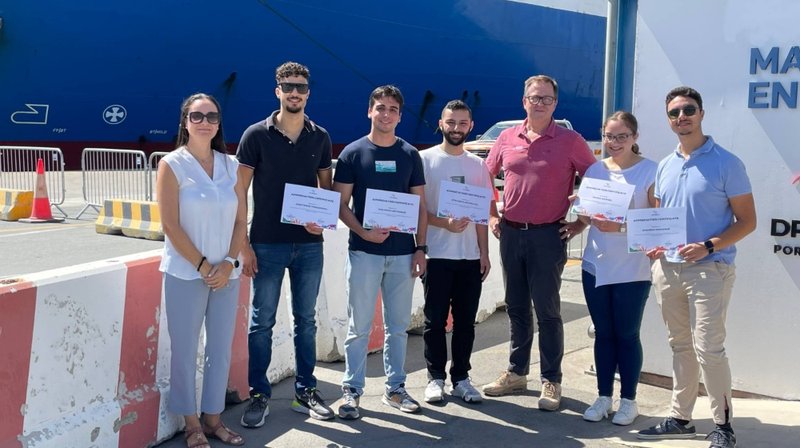 The interns worked side-by-side with DPWL staff over the past few months, contributing to various projects and picking up valuable skills and job experience along the way. The internship's main objective was to provide students with a structured learning opportunity in a real work environment, equipping them with the tools needed to build successful careers in their chosen field.
DP World Limassol's CEO Simon Pitout emphasised that investing in education and training is an integral part of the philosophy of the DP World Group.
"At DP World Limassol, we want to play an active role in all the communities where we operate, by sharing our knowledge and expertise, among others. This includes preparing the next generation for a career in the fast-growing maritime industry," he said.
"We believe that internships bridge the gap between classroom learning and the real world. To this end, we have reached partnerships with leading Cypriot universities, to offer high-quality internship opportunities. By interning with us, students get to experience what is like working in Cyprus' biggest port. In turn, our interns, who are highly driven and educated individuals, can make a valuable contribution to the team, by bringing in fresh ideas and insights. I am also pleased that several of our interns are now working part-time for us, having received additional training to support our cruise and other operations when needed," he added.