Larnaca Port introduced at MedCruise General Assembly
08:57 - 12 October 2023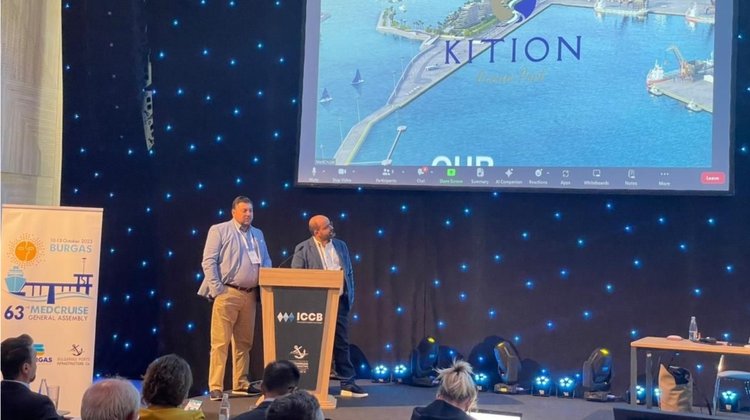 Larnaca Port officials got the opportunity to introduce the port at the 63rd General Assembly of the Association of Mediterranean Cruise Ports (MedCruise), being held in Burgas, Bulgaria, from 10-13 October.
"Our General Port Manager, Capt. Paris D Dimitriou, and our consultant, Mr Ioannis Bras, Five Senses Consulting and Development, had the privilege of introducing Larnaca Port to the distinguished members of MedCruise," the company said on its social media.
"As we embark on this new chapter as an official association member, we look forward to fostering collaborative relationships and sharing our commitment to the enhancement of cruise tourism and maritime excellence in the Mediterranean region," it added.
The 63rd MedCruise General Assembly is being hosted by the Port of Burgas. Before the start of the official opening, Figen Ayan, the President of MedCruise, dedicated a minute of silence to honor the victims of natural disasters that have affected many in the Mediterranean, the refugee crisis in the region, the war in Ukraine and recent developments in Israel and Palestine.
The opening of the 63rd MedCruise General Assembly was attended by 110 port members, executives from 13 cruise lines, local dignitaries and media representatives.
The agenda is packed with discussions aimed at paving the path of the cruise industry in the Mediterranean and its adjoining seas. Attendees will participate in speed networking sessions and panel discussions which will include Developing Must-See Destinations, Port Investment and Development, Environmental Initiatives, Port-City Relations and Community Engagement and Geopolitical Risks.