US Cypriot Panos Panay is Amazon's new Devices & Services leader
07:59 - 12 October 2023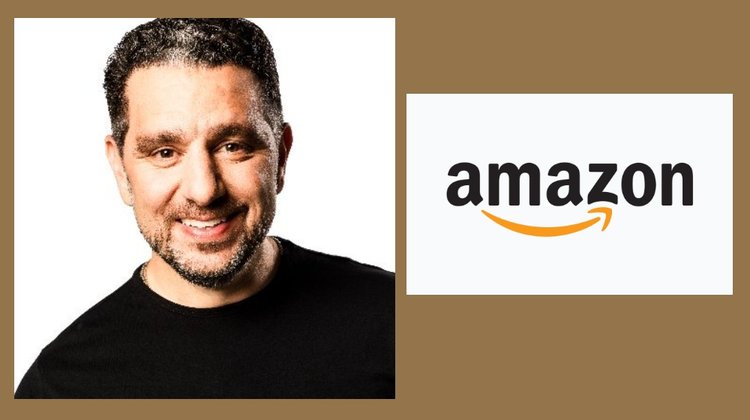 Panos Panay, a US Cypriot, will from the end of October be taking on his new role as Amazon's new Devices & Services leader, following his departure from Microsoft.
Amazon CEO Andy Jassy announced that Panay will take the place of outgoing hardware boss Dave Limp.
"As a strong product builder and inventor who has deep experience in both hardware and integrated services, Panos will be a great addition to our devices and services organization moving forward," Jassy wrote in a recent note to employees.
It is understood that once Panay starts at Amazon at the end of October, Limp will be working with him for the next couple of months to help transition him into the role.
"I've known Panos for years, and believe he will be a great addition to this organization moving forward," Limp says in a statement. "He is a passionate product leader and I can't wait to see what all of you invent together. I'll work diligently with him for the next two months to ensure a smooth transition through our fall launches and getting through our OP1 planning."
Before leaving the company, Panay had worked at Microsoft for almost 20 years, heading significant projects including the Microsoft Surface lineup and the company's Windows operating system. Microsoft's consumer marketing head, Yusuf Mehdi, has taken on Panay's position at the company.
As previously reported by CBN, Panay, as Microsoft's chief product officer, was the person responsible for the development of the Surface and Windows 11.
Also read: US-Cypriot innovator Panos Panay leaves Microsoft
Microsoft announced US-Cypriot Panay's departure on 18 September via email. "Thank you, Panos, for your impact on our products, culture, company, and industry over the past two decades. I'm grateful for your leadership, support, and all you've done for Microsoft and our customers and partners," Microsoft CEO Satya Nadella said in an emailed statement.
Panay also tweeted about his decision to leave the company. "After 19 incredible years at Microsoft, I've decided to turn the page and write the next chapter," he said. "I'm forever grateful for my time at Microsoft and the amazing people I had the honor to make products with."
Among many other accolades throughout his career, Panay was recognised during the 6th CIPA International Investment Awards hosted by GOLD Magazine in 2017. The Awards are now known as the Invest Cyprus International Investment Awards in line with Cyprus Investment Promotion Agency's rebranding.
Panay holds a bachelor of science degree from California State University, Northridge, and an MBA from Pepperdine University.