"Several potential buyers" for Kotsovolos Greece and Cyprus
08:55 - 11 October 2023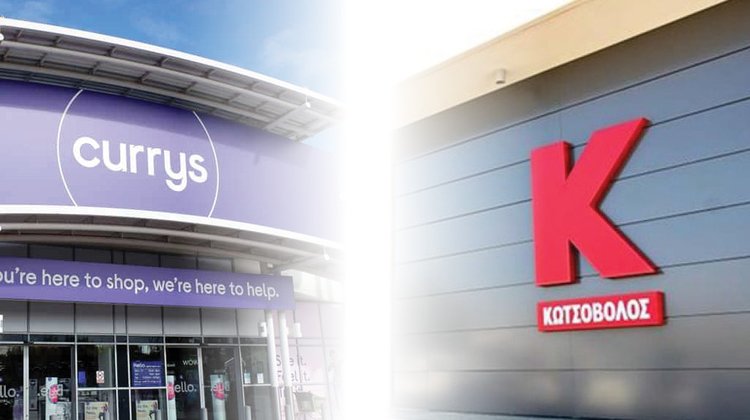 British electrical retailer Currys said it has received several non-binding offers for its recently acquired Kotsovolos network in Greece and Cyprus, adding that a strategic review was ongoing and the outcome uncertain.
In an update to shareholders this week, Currys said the company had been approached by several potential suitors interested in buying its Greek and Cypriot arm, having put the unit up for review in June.
"Currys announced on June 16 2023 that it was commencing a strategic review to evaluate all options in relation to its market-leading business in Greece and Cyprus, Kotsovolos," Currys said. "Further to speculation in local media and subsequent announcements by public companies, Currys confirms that the strategic review has elicited interest from several potential buyers of Kotsovolos, who have in turn submitted non-binding offers which the board and its advisers are currently evaluating."
It went on to add, "The strategic review remains ongoing, and Currys will provide a further update when appropriate. At this stage there can be no certainty as to the outcome of the review".
Announcing the strategic review to shareholders back in June, Alex Baldock, Group Chief Executive at Currys, said: "Currys' performance is robust in UK&I, where our transformation is working, and we've taken action to drive a profitable recovery in the Nordics. Kotsovolos is an excellent business with a bright future, and now is the right time to assess how best to take Kotsovolos forward to maximise value for our shareholders."